BUY RAJASTHAN LOTTERY TICKET ONLINE
Although there is no blanket ban on the sale of lottery tickets in India, Rajasthan is one of those States where the activity has been outlawed. The lottery business here was shut down in 1998.
You would never find a licensed ticket exchange or authorized lottery agent anywhere within the State, let alone buy a paper ticket offline. People who claim they can fetch you one, are scammers you need to avoid at all costs.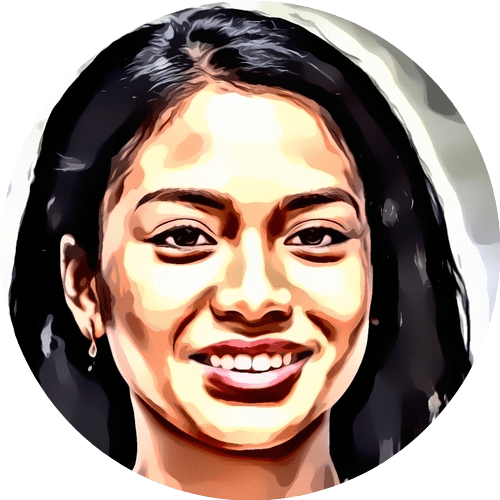 However, there's still hope for a Rajasthani lotto lover
13 Indian States have made lottery legal. These are Kerala, Maharashtra, Goa, Punjab, Assam, West Bengal, Madhya Pradesh, Arunachal Pradesh, Meghalaya Sikkim, Manipur, Mizoram, and Nagaland.
You can enter these draws provided you purchase the tickets when you visit the places. Alternatively, there are a bunch of agents that would buy an Indian State Lottery ticket on your behalf and courier it to you before the date of draw. But you might need to buy a preset number of tickets and bear the courier charges as well. Furthermore, you would be asked to pay upfront before the tickets are released.
There are too many complications here
If you win, you owe a lot of explanation to your local authorities how you obtained the ticket in the first place. Getting the tickets dispatched to you might not be the best argument.
Even though lotto is legal in the aforementioned states, the agents who say they can buy the tickets on your behalf might not be trustworthy. After all, money is a necessary evil.
What good is it if you are being asked to buy more tickets than you want to? On top of that, you have to pay the shipping fee, too.
What if the courier goes to the wrong address? What if it reaches you after the expiration date is over?
You might consider getting a scanned copy of the ticket right after you pay. But even that wouldn't be substantial evidence in India that the ticket belongs to you.
Paying in advance is a bad idea when you can't trust the lotto agent. If the person is a scammer, you might not be able to get your money back. In this case, filing a police complaint would be futile since you are in the wrong already. Going to the cops would mean getting yourself into a legal hot soup.
The worst is yet to come
Let me tell you the story of Kishan Chand, an 80-year-old traveling textile merchant from Panipat, Haryana who had won ₹1 crore from a Kerala State Lottery draw in 2012.
Mr. Chand had bought 50 tickets to the Karunya State Lottery from a local agent in Thiruvananthapuram, Kerala while he was on a business trip to the city. He thought he struck gold when one of the tickets matched the winning numbers for the prize money.
A very happy Kishan Chand had approached the authorities with all documents to claim his prize. Luck deserted him when he was denied the same because he was a resident of another Indian State and the prize is meant only for Keralites.
For several months, Mr. Chand ran from pillar to post to get his prize money and eventually took an extreme step. When all attempts failed, the octogenarian staged an indefinite sit-in before the Kerala Secretariat to protest against the injustice and unfair trade practice.
According to him, nowhere on the ticket was it mentioned that only Keralites are entitled to the prize. If a person from a different State is not barred from purchasing the lottery tickets, he or she shouldn't be refused the prize as well.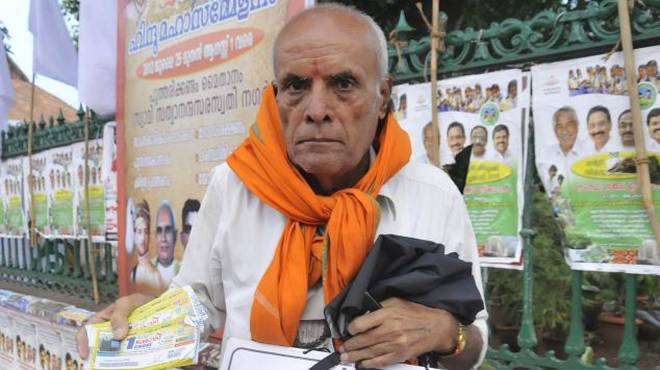 Source: The Hindu
This incident was highly publicized via leading media outlets like Times of India, Indian Express, The Hindu, Hindustan Times, and more. The then state lottery director Biju Prabhakar had even sought a Crime Branch probe into the matter citing policy issues after which Mr. Chand was found absconding.
However, the genuineness of the matter eventually helped the events move in his favor. Stating that natural justice has been denied, the jurists decided the lottery department should pay out the prize money to Kishan Chand.
This could have been the story of any lottery player from Rajasthan. The policies are imprecise and there is no way to fast-track such cases in court. And then, you don't want to waste your time and energy in sit-ins, do you?
Does it mean a Rajasthani shouldn't play the lottery in India?
No.
I can show you a better alternative – international lotteries! Tickets to draws such as US Powerball, Euro Millions, Mega Millions, EuroJackpot, Mega Sena, and SuperEnaLotto can be bought online via lottery concierge services that are genuine and reliable.
Websites such as Lotto247, PlayHugeLottos, Lottoland, TheLotter, and Lottery Agent are licensed to buy tickets to these world lottos on a player's behalf. If you make a deposit and request a purchase, they are obliged to do it.
If you win, you don't have to explain to your local authorities how you did it. However, you must pay a TDS of 31.2% as per income tax rules in India. This is true for local lotteries as well. So, no surprises here.
Furthermore, there is no fear of tickets getting lost or not reaching you on time. The concierge services send you a scanned copy before the draw and keep the original ticket with themselves.
Above all, a payout is guaranteed if you win. If lady luck smiles on you when playing the international lotto, the ticket seller will immediately notify you via email or SMS and help you through the claim process. The organizers of the international draw will then get in touch with you and pay out the money in a lump sum or as annuity depending on what you prefer.
No payment refusal. No CBI chasing you. No moving court.
So, don't be the next Kishan Chand. If you must play the lottery in Rajasthan, always choose a trusted international lottery site. After all, luck is a matter of the right thing meeting an opportunity.
Best Online Lottery Sites April 2021