Play SuperEnalotto Lottery
SuperEnalotto
Known for its almost impossible odds, SuperEnalotto Lottery finds its roots in Italy, but its reputation proceeds in countries beyond including India. With jackpots going high as €177.7 million, why not take a shot at SuperEnalotto by playing online?
Best SuperEnalotto Sites
Buy SuperEnalotto Tickets in India
Buying SuperEnalotto tickets online in India is simple. All you have to do is sign up on one of the sites listed below by our lotto reviewers and follow the simple instructions.
SuperEnalotto Lottery Ticket Offers
If you're looking for online
lottery sites in India
that offer SuperEnalotto, you want to start with the Lotter, Lottoland,
Lotto247
, LottoSmile, and PlayHugeLottos.
What is the SuperEnalotto Lottery?
December 3, 1997. That is when the SuperEnalotto Lottery came to life. Italy plays host to this amazing lottery but after gaining popularity, the lottery spread throughout Europe and finally to the rest of the world. Technological advancements made it possible for players worldwide to play SuperEnalotto online including Indian players. Similar to other lotteries, players need to choose a combination of numbers to play. For SuperEnalotto, you need to pick 6 numbers from 1 to 90. If on the draw day (Tuesdays, Thursdays, and Saturdays at 23:30 IST) you match all 6 numbers, you'll walk away with the jackpot prize. SuperEnalotto also comes two additional features – the Jolly and Superstar Number. The Superstar number is an extra number you can pick at an additional cost. With this number, you can increase your winnings by up to 100 times. Furthermore, you'll still win a prize if you only draw the Superstar Number. On the other hand, the Jolly Number comes with its own prize level – the jolly number + 5 numbers. It'll also offer a chance to win a prize despite failing to match a single number. The best part is you don't have to pay more for this number. It's free.
SuperEnalotto Jackpot
Similar to other lottery 
jackpots
, SuperEnalotto's jackpot rolls over if there's no winner and there's no cap to how high the amount can go. The rollover amount from the last draw and the number of participants will determine the jackpot amount. To win this jackpot, you must match all 6 numbers with those announced during the draw. If you're lucky enough to win the jackpot, you'll have two choices when it comes to how you want to be paid. You can opt for the lumpsum payment where you'll receive a single payment. The downside to this option is the amount you'll receive will be significantly lower than what you won. The second option is a single payment paid annually over a certain period. With this option, you'll get the full amount you won.
How to Play SuperEnalotto Lottery Online?
Playing SuperEnalotto online in India is simple if you follow
CasinoWebsites
. It's all about picking 6 numbers but here's the entire process: First, sign up on a website that offers the SuperEnalotto lottery. If you don't know where to start, use our list above. Find SuperEnalotto and start choosing your 6 lucky numbers from 1 to 90. If choosing the numbers takes a toll on you, choose the auto-generate option where the system picks the numbers for you. Keep in mind, you buy several tickets with various winning lines for better winning chances. You can also choose a preferred type of play. For instance, there's a group play option where you can team up with several friends or family to purchase a ticket. In this option, each player will contribute an equal amount toward the ticket purchase. If you win a prize, the lottery site will split it equally. There's also a system play where you can pick multiple lines at a go on a single ticket. After picking your lucky numbers, wait for the draw to see whether you'll draw the winning numbers.
Lottery Payout
The SuperEnalotto offers several prize tiers depending on how many numbers you match on draw day. It also goes without saying that the SuperEnalotto jackpot has one of the highest odds in the lottery industry. While it may seem almost impossible to win the jackpot, it's only by playing that you stand a chance to win. Moreover, you don't need to match all 6 numbers to win. Here's a table showing each prize tier and the odds of winning.
| Numbers Matched | Average Prize | Odds of Winning |
| --- | --- | --- |
| 6 numbers | Jackpot | 1 in 622,614,630 |
| 5 numbers + jolly number | – | 1 in 103,769,105 |
| 5 numbers | € 2,880 | 1 in 1,250,230 |
| 4 numbers | € 305 | 1 in 11,907 |
| 3 numbers | € 26 | 1 in 327 |
| 2 numbers | € 5 | 1 in 21.51 |
FAQ
Without a doubt. Indians can play SuperEnalotto without having to worry about any legal repercussions. All you have to do is choose an operator from the list provided above and you'll be good to go.
The process is simple. Choose an operator that sells SuperEnalotto tickets online. Sign up and log in. next, choose your 6 numbers between 1 and 90 and pay the ticket price. Submit your ticket and wait for the draw.
A single SuperEnalotto ticket costs about €2.00, which is quite cheap considering what you could win. You can also buy several tickets to increase your winning chances.
The biggest ever SuperEnalotto jackpot amount stands €177.7 million (Rs. 1797 crore). This was back in 2010 when a group of 70 players took home the prize money.
The SuperEnalotto draw takes place at 20:00 CET (23:30 IST) on Saturdays, Thursdays, and Tuesdays. The draw happens in Rome.
Of course. Note that the laws governing lotteries in Indian only apply to those operating within India. In that case, since SuperEnalotto is an online lottery from a foreign country, any player from any Indian state can play this lottery.
You don't have to worry about collecting your SuperEnalotto winnings. If you win any prize during the draw, the lottery site will credit your account with the respective amount without you having to request for it.
Winnings from SuperEnalotto don't have an expiry date. Therefore, you can rest easy knowing your winnings won't disappear after a certain period. Instead, the lottery will automatically credit your account with the money.
SuperEnalotto originates from Italy, which means it operates under Italy's gambling laws. According to these laws, the Italian Government will deduct 12% on winnings that exceed Rs. 39,060.Further, you may need to declare your income when filing your income tax returns.
No. Prize winners on any level will not be required to pay any type of fee to collect their SuperEnalotto winnings.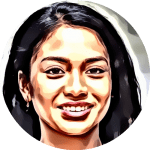 Shruti J.
Head of Content
The wordsmith of the group, Shruti is busy enjoying her newfound passion for online casino games. When she's happy, she would bet the ranch to plan and create killer casino content – the ones that urge you to play. If things don't go the way she wants them to, she would constantly act like the world is about to end. Except Vegas. That's where she plans to be.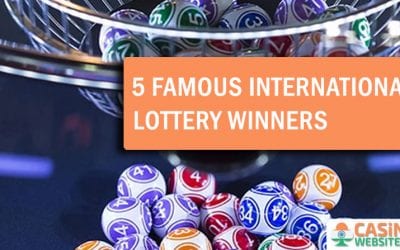 Read the detailed stories of 5 famous Indian lottery players who struck gold by buying tickets to international draws. Check out their winning numbers and the amazing amounts of money they won. If you follow suit, you might have a chance as well.

Welcome offer: 1 US Powerball FREE! | On first purchase

Best Lottery Site
1 US Powerball FREE!