5 International Lottery Winners from India
Sometimes I wonder if Lady Luck feels at sea with a country where a population of 135.26 crores resides. But when luck wills, every wind brings rain and every day brings sunshine.Such is the story of these 5 Indians who struck it rich in international lottery draws. If you follow suit, you might have a cha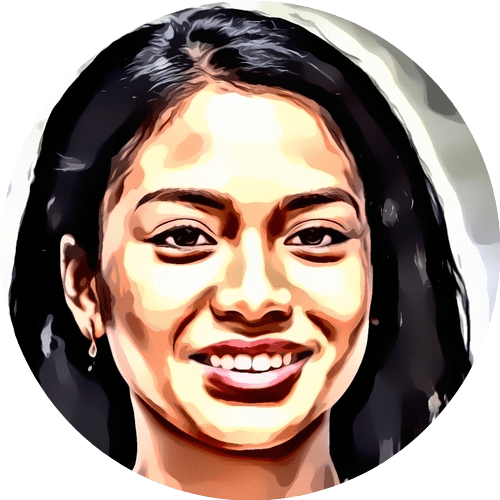 Sometimes I wonder if Lady Luck feels at sea with a country where a population of 135.26 crores resides. But when luck wills, every wind brings rain and every day brings sunshine.
Such is the story of these 5 Indians who struck it rich in international lottery draws. If you follow suit, you might have a chance, too.
Top List of Lotto Sites
1. Ushakiran Patel – Won $1 million in US Powerball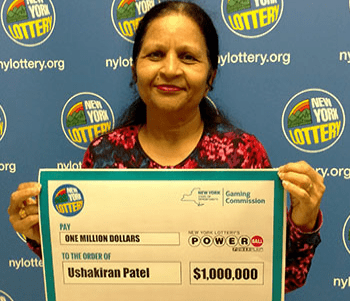 They say luck favors only a prepared mind. But Ushakiran Patel shattered all notions when she bagged a whopping $1 million in US Powerball lottery in November 2018.
She wasn't one of those who would obsess over buying lottery tickets every now and then. She didn't even have any 'lucky number' to choose and depended entirely on the lottery's Quick Pick option.
But the odds were in the favor of this sexagenarian retiree who matched the first five numbers 06-13-19-36-51 and picked the second prize from the draw.
Mrs. Patel was awarded the money as a lump sum and took home $633040 after the deduction of taxes. I say that was some happy retirement!
2. Sandeep 'Sunny' Singh – Won $30.5 million in Mega Millions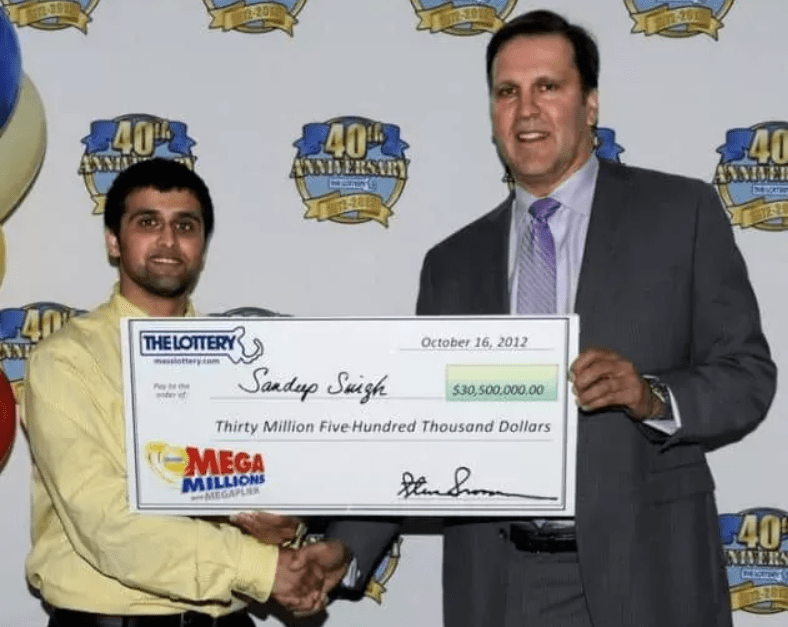 Among the international lottery winners from India, Sandeep Singh is perhaps the youngest. The story of this 22-year-old Best Buy employee is rather amusing.
A dumped boyfriend becoming a millionaire overnight might sound like the perfect Bollywood potboiler. But, for Mr. Singh, this is his life story.
In October 2012, he hit the jackpot when playing Mega Millions lottery and shared a prize of $61 million with another winner. Although the love of him life had deserted him, Lady Luck was still by his side.
Interestingly, the $4 which he invested to buy his lotto ticket, was a reward from a scratch-off game which he had bought just for the heck of it.
Sandeep was paid out in a lump sum and received $23 million after tax deductions. I wonder what his ex-girlfriend is up to these days.
3. Nandlall Mangal – Won $245.6 million in US Powerball
Nandlall Mangal saw his Hawaii dreams coming true when he hit a crazy jackpot of $245.6 million in a US Powerball draw in 2018.
A 42-year-old construction worker in Guyana, Mr. Mangal has a habit of buying lottery tickets when the jackpot goes over $100 million.
He had bought his $6 winning ticket with numbers 5, 43, 56, 62, 68, and Powerball 24 at a supermarket via Quick Pick, much like Ushakiran Patel.
He was paid a lump sum of $99,321,975 after tax deductions, which he has assigned to a trust called 'Sea & Sand.'
Despite the massive win, Nandlall Mangal has no plans to quit his job. Hawaii had been on his bucket list for a while and hence, a trip to the tropics was on the cards. Apart from that, there are no mega plans.
4. Nirmal Dhamodarasamy – Won $1 million in US Powerball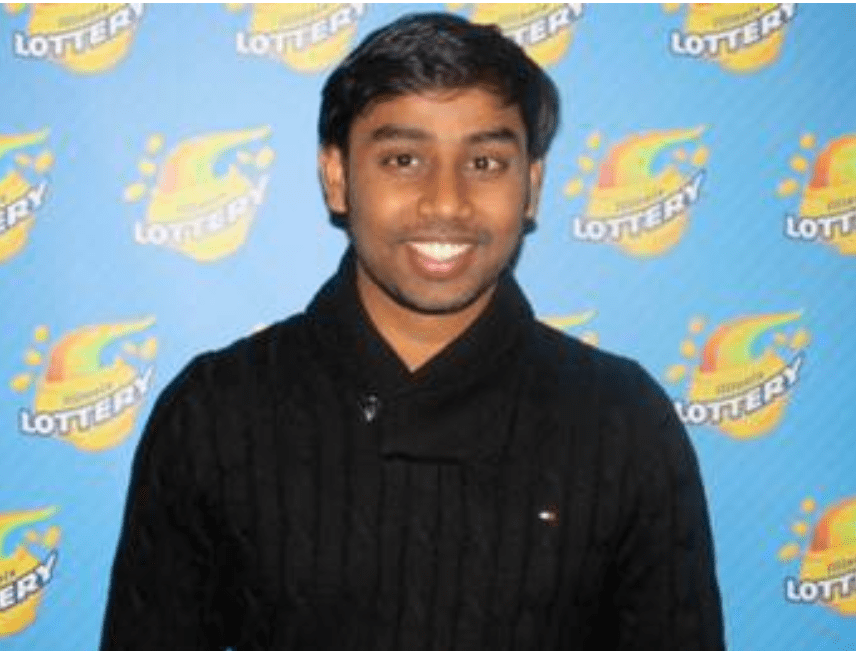 When Nirmal Dhamodarasamy was studying to build a career, luck was planning something grander for him.
This 23-year-old graduate student at the University of Illinois at Chicago had taken the road less traveled, ditched a regular lotto ticket, and bought an online Powerball subscription using Quick Pick.
In February 2016, luck smiled on Dhamodarasamy as he matched five numbers in a Powerball draw and pocketed $1 million right away. The winning numbers 04, 13, 31, 36, 52 and a Powerball number 08 had brought him a cash windfall he was least prepared for.
5. C.J – Won €32,161 in Austria Lottery
I couldn't find a picture because C.J is like those many Indian online lottery winners who either choose to remain anonymous or stay low-key.
Regardless of the intentions, he/she is an inspiration for lotto lovers in India who want to try their luck at global levels.
In November 2018, this person won an amazing €32,161 from the Austria Lottery draw via TheLotter – an online ticket seller I'd readily recommend.
C.J successfully matched the 5 winning numbers 20, 25, 29, 32, 37, 44, and snagged the second prize. He was just one guess away from the jackpot! Nevertheless, he had already made big money.
A loyal lotto player on the website, C.J has been purchasing tickets since 2017. He plans to continue because it gives him a chance to dream.
Do you Believe in Luck?
In a game of Lottery, everything is about chance. These five stories tell us luck has no rules. It chooses people who believe in it. Today it is them; tomorrow it could be you.
International lotteries such as US Powerball, Mega Millions, EuroMillions, EuroJackpot, Mega Sena, and SuperEnaLotto have been creating millionaires in India and beyond.
If you want to buy your golden tickets to these draws, check out our list of lottery sites here.