Play EuroMillions Lottery
The EuroMillions Lottery is one of the most popular lotteries globally. With over €190 millionin jackpot prize money, there's no telling what you can do this life changing millions. Match 7 numbers to win the jackpot and change your life.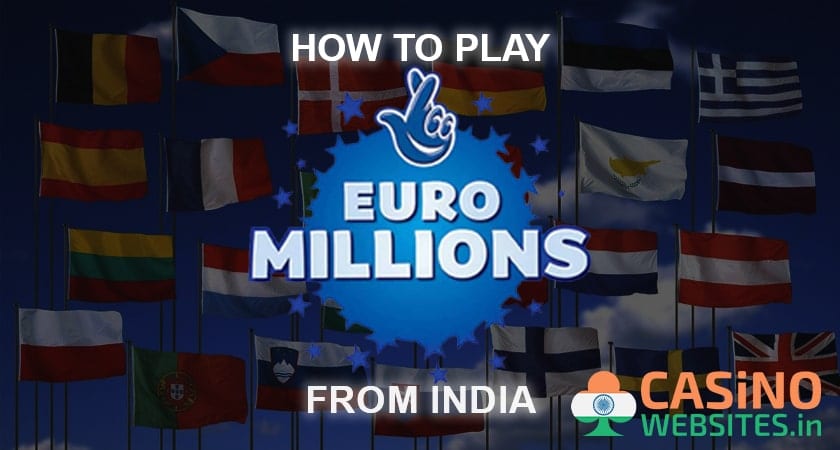 Buy EuroMillions Tickets in India
You can buy a EuroMillions lottery ticket online. All you have to do is choose a Indian lottery website from the list below. Afterward, create an account with the preferred lottery site and fund your account. From there, you can use the funds to buy a EuroMillions ticket.
EuroMillions Lottery Ticket Offers
Lottoland, Lotto247, and PlayHugeLottos.com are some of the reputable websites that offer the lucrative EuroMillions Lottery. The best part is you'll get amazing offers when purchasing your ticket, although these offers will vary from one website to another
What is the EuroMillions Lottery?
The EuroMillions Lottery borrows almost every gaming aspect from the US Powerball where players must select multiple numbers. Nevertheless, the number of numbers you match is what will determine your payout.Launched in Europe in 2004, the EuroMillions Lottery was first popular with players from the UK, Spain, and France. Today, 9 European countries participate in this lottery.
To date, this lottery has gone through several changes in its format and rules governing the game. In essence, you must choose 7 numbers from two separate pools. The first pool will have 5 numbers chosen from the numbers 1 to 50.
The second pool is called Lucky Star and you must choose two numbers from the numbers 1 to 12. Therefore, you'll need 7 numbers in total to enter the EuroMillions Lottery and win the jackpot on draw day.
EuroMillions Jackpot
The minimum advertised jackpot for the EuroMillions jackpots sits at Rs. 120 crores. On the other hand, the maximum the jackpot can go is €190 million.  To win this massive amount, you must match the 5 main numbers and the 2 Lucky Star numbers. In lotto terms, that is 5+2.
In terms of payout, the winners of any prize will receive their winnings in lumpsum. Back to the jackpot amount, if there's no winner, the jackpot amount will rollover until it reaches the €190 million mark. Afterward, the amount that rolls over the jackpot past the cap will go to the next level, 5+1.
Four rollovers. That's the maximum on this tier if there are no winners. After that, the €190 million will go down to the next tier and so on.
How to Play EuroMillions Lottery Online?
First, you need to find a trusted lottery website that offers the EuroMillions Lottery. No need to worry because we  did the heavy lifting for you and came up with a list of legitimate and safe online lottery sites.
Next, create an account with your preferred site and then buy your EuroMillions ticket online. Take a look at these tips when playing EuroMillions online:
Purchase your lottery ticket at Rs.270. You can buy several tickets with multiple combinations to increase your winning chances. Keep in mind ticket sales close at 20:30 CET on draw day. Ticket sales will resume at 22:00 CET after the draw.
Choose your five main numbers from 1 to 50 and two lucky star numbers from 1 to 12. You can also opt for the system pick option where the system picks the numbers for you. There's also a system game option that allows you to choose several combinations for multiple playing lines.
Other operators will give you a group play option. This option allows you to form a group with your family or friends to bring down the ticket cost. The lottery will then divide the winnings among the participants.
Lottery Payout
Regardless of the amount you win in the EuroMillions Lottery, you'll receive a lumpsum payout. Also, the amount in the prize pool will depend on the number of participants, therefore expect variations on every draw day.
The EuroMillions has 13 prize levels and each level has a prize equal to the number of lucky stars and main numbers you match. Here's a table to show you what to expect:
| Matched Numbers | Odds | Prize |
| --- | --- | --- |
| 5 numbers + 2 Lucky Stars | 1:139 838 160 | ₹1.4 Billion |
| 5 numbers + 1 Lucky Star | 1:6 991 908 | ₹5.33 Million |
| 5 numbers | 1:3 107 515 | ₹575,459.50 |
| 4 numbers + 2 Lucky Stars | 1:621 503 | ₹55,005.71 |
| 4 numbers + 1 Lucky Star | 1:31 076 | 1₹5,039.38 |
| 3 numbers + 2 Lucky Stars | 1:14 126 | ₹2,910.18 |
| 4 numbers | 1:13 812 | ₹2,071.65 |
| 2 numbers + 2 Lucky Stars | 1:985 | ₹723.43 |
| 3 numbers + 1 Lucky Star | 1:706 | ₹608.34 |
| 3 numbers | 1:314 | ₹600.12 |
| 1 number + 2 Lucky Stars | 1:188 | ₹411.04 |
| 2 numbers + 1 Lucky Star | 1:49 | ₹353.50 |
| 2 numbers | 1:22 | ₹263.07 |
FAQ
It's simple. All you need to do is sign up at lottery website that offers the EuroMillions lottery. Next, purchase your ticket and choose 7 numbers. That's it.
A single EuroMillions ticket costs €3.50 (approx.₹280) per line. You can purchase multiple tickets for each draw to increase your winning chances.
The EuroMillions jackpot has a limit as to how high it can go. The highest the EuroMillions jackpot can go is 190 million Euros. That is approx. ₹1510 crore.
Make sure you stand by your ticket to confirm the winning numbers on draw day which happens on Tuesdays and Fridays 20:45 CET. This translates to Wednesdays and Saturdays at 00:15 IST.
Of course. Indians residing anywhere in Indian can play the EuroMillions lottery. Remember that the laws governing lotteries only apply to establishments operating inside India. They don't apply to Indian citizens gambling or playing lotteries on establishments operating outside India.
Similar to how you collect your winnings on an online casino or online sportsbook, the lottery site will credit your account with your EuroMillions winnings. Afterward, you can withdraw the funds using a preferred banking option or you can purchase more lottery tickets.
Assuming that luck is on your side and you win any prize after the draw, the lottery site will contact you through email or text message. The site will then transfer the winnings to your online account, meaning you don't have to worry about an expiry period. From there, you can do with the funds whatever you please
Neither the lottery site nor the lottery company will withhold tax from your winnings. With that said, you must do your due diligence by finding out more regarding tax laws in India. In this case, seek financial advice from a professional accountant/financial advisor with knowledge on international tax. Laws.
By playing EuroMillions online, you'll avoid any service fees. Therefore, you don't need to pay any fees to collect EuroMillions winnings and neither will the lottery site deduct any fees from the winnings.
Unlike the US Powerball jackpot where the odds stand at a heartbreaking 1 in 292,201,338, the EuroMillions odds are rather encouraging. For the jackpot, the odds stand at 1 in 139,838,160.
The EuroMillions Superdraw is a draw held several times a year and is exclusive to jackpots. These jackpots can go as high as €200 million (₹15.8 billion). There's also a guaranteed jackpot of €100 million which, in some instances, can go up to €130 million.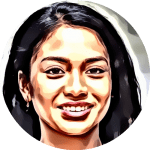 Shruti J.
Head of Content
The wordsmith of the group, Shruti is busy enjoying her newfound passion for online casino games. When she's happy, she would bet the ranch to plan and create killer casino content – the ones that urge you to play. If things don't go the way she wants them to, she would constantly act like the world is about to end. Except Vegas. That's where she plans to be.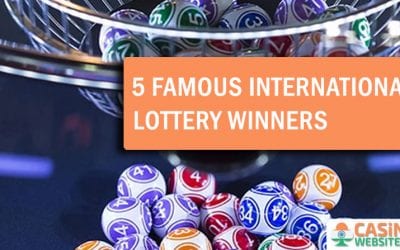 Read the detailed stories of 5 famous Indian lottery players who struck gold by buying tickets to international draws. Check out their winning numbers and the amazing amounts of money they won. If you follow suit, you might have a chance as well.

Welcome offer: 1 US Powerball FREE! | On first purchase

Best Lottery Site
1 US Powerball FREE!