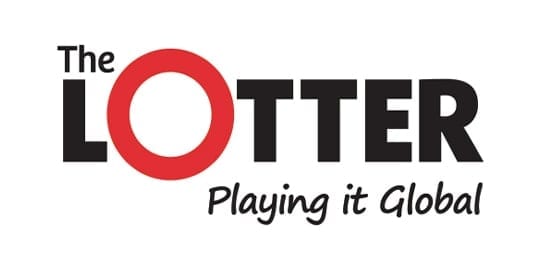 TheLotter
TheLotter is a one-stop solution to play online lottery games with official tickets. Enjoy scratch cards, raffles, quickdraws, and other lottery games at TheLotter. Players can participate in any game they like and win exciting prizes on this platform. TheLotter holds a licence issued by the Malta Gaming Authority. Up to 20%
DISCOUNT
Online lottery!
Play Now
18 + | T&C applies
Accept Indian Players:
Yes
Andar Bahar
Auto Roulette
Baccarat
Bingo
Blackjack
Blackjack Azure
Craps
Cricket
Drops & Wins
Jackpots
Jhandi munda
Keno
Live casino
Lotto
Mega Wheel
Poker
Roulette
Roulette Azure
Roulette Macao
Scratch cards
Slot machines
Speed Baccarat
Speed Roulette
Sportsbook
Table games
Teen Patti
Video poker
Video slots
Headquarter:
Qormi, Malta
TheLotter Review – September 2023

Established in 2002, TheLotter is the first of its kind online ticket purchasing service for international lotteries.
Enter some of the world's biggest lottos as well as local and daily draws. Ticket scan guaranteed. Winnings are commission free and you will have the best lottery playing experience of your life.
We have put together a complete guide about TheLotter, so keep on reading to find out how you can become a millionaire from the comfort of your home through buying official lottery tickets online.
Register now!
Video Tutorial: Get Started with TheLotter Lottery Site
Bonuses, Offers and Rewards
Welcome offer: Up to 20% DISCOUNT | Online lottery!
If you have signed up at TheLotter, you are just one click away from playing the world's biggest lottery draws. Grab the platform's Multi-Draw package to set started.
This is an incredible bonus offer for those who play lottery online and want to buy  lottery online in advance. Play 5, 10, 15, 25 or 52 lotto draws and save up to 25%.


Here are the deals you receive according to the number of draws you choose:
5 Draws – 15% Discount
10 Draws – 20% Discount
15 Draws – 21.5% Discount
25 Draws – 22.5% Discount
52 Draws – 25% Discount
The cost of one lotto ticket is ₹1145.30.
When you buy 5 tickets, the total price would be ₹5,726.50. After 15% discount, you'd pay ₹4,867.52, thus saving ₹858.98.
Similarly, when you buy 10 tickets with 20% discount, you'd pay ₹9,162.40 instead of ₹11,453.00, saving ₹2,290.60 in the process.
If you go up to 52 lottery tickets with 25% discount you'd pay ₹44,666.71 instead of ₹59,555.62 and save ₹14,888.91.
This offer makes TheLotter one of the best online lottery sites for Indian players who want to enjoy the game but spend less.
Depending on the lottery you choose, you can also select a Multiplier option that would let you multiply your prize by a predefined amount. This kind of offer is pretty similar to mega millions and is one of the popular deal for Lottery Online.
10% Discount on Loteria Nacional Extra

Buy 4 or more shares to Loteria Nacional Extra – Europe's biggest and most exciting raffle, to receive a 10% discount.
Every ticket offers more than 37,000 ways to win, which is why the odds of winning are always incredible when you play this raffle!
Subscriptions for Free Tickets + 25 VIP Points
Play every consecutive draw of your favorite lottery online with a subscription and receive every 8th of 10th lottery ticket for free along with 25 instant VIP points.
Change your lucky numbers whenever you want using the My Lucky Numbers feature discussed later in this detailed TheLotter review.
VIP Club: Discount up to 20%
If you're a regular player at TheLotter, I recommend joining the VIP Club at once. When you have a VIP membership, you receive 1 point for every $1 you spend on lotto tickets.
Once you have accumulated enough points, you can enjoy huge discounts on multi-draws and lottery subscriptions, and other benefits.
The big news is TheLotter offers lottery draws that are exclusive to VIP players. You don't want to miss out on that fun, do you?
Below are the discounts offered for VIP lotto players at TheLotter:
Bronze VIP Club members – 2.5% discount on official lottery tickets
Silver VIP Club members – 5% discount on official lottery tickets
Gold VIP Club members – 7.5% discount on official lottery tickets
Platinum VIP Club members – 12.5% discount on official lottery tickets
Diamond VIP Club members – 20% discount on official lottery tickets
Players need to know lottery tickets purchased from the account balance do not earn VIP points. Neither does bonus money used for the same purpose.
However, lottery winnings, when credited, entitle players to VIP points. On the other hand, withdrawals will result in their deduction.
To earn more points in TheLotter VIP club, remember to play your lottery of choice using a one-time entry or a multi-draw package. You can also renew your subscriptions and receive 25 points extra.
Money-Back Guarantee
TheLotter strongly believes quality is the key to success. To ensure you are 100% satisfied, the platform offers a money-back guarantee on your first purchase if you are not satisfied for some reason. Can you find me another lottery site that does that?
TheLotter Bonus Terms and Conditions
Bonus Money credited to your account by TheLotter can be used for future transactions such as placing orders, syndicate orders or buying instant win games. Unused Bonus Money cannot be withdrawn as cash.
Bonus Credit will not be counted as deposited money for the purpose of your deposit limit. However, it will be counted as money spent for the purpose of your spending limit.
Bonus money in a player's account would be valid for 6 months from the date of deposit and would be forfeited if unused during this period.
At any point in time, players can open only one account or have only one active account.
Funds received cannot be sold or transferred to another lotto account.
Player accounts would be deemed inactive in case no activity is recorded for 12 consecutive months.
An 'Inactive Account' Notification will be sent to players up to 30 days prior to the account becoming inactive.
An administrative monthly fee of € 2.50 (or currency equivalent) will be deducted when an Account becomes inactive.
If you Place an Order or a Syndicate Order or Purchase an Instant Win Game, TheLotter will first debit the Bonus Money available in your account. If this is insufficient, the platform will then debit Real Money available in your account.
At least one order must be placed or an Instant Win Game purchased before you are permitted to withdraw funds.
Because TheLotter is not a lottery operator in itself, most of the terms and conditions will also depend on the type of lottery you choose to play.
Lottery Game Range

Play the World's Biggest Lotto Draws Online
At TheLotter you can choose from a wide range of over 50 international and local lottery draws including the very popular US Powerball and Mega Millions.
The platform also offers tickets to lotteries with raffles such as the Austria – EuroMillions, French Loto, and Loto 6/49 and more.
Further, players who sign up at the website can access daily lotteries such as Australia daily lottos and South Africa – daily lotto.
In a nutshell, TheLotter serves as the perfect wellspring for lotto lovers in India.
Below is a list of all the major lotteries available at TheLotter.
La Primitiva
Australian Powerball
Oz Lotto
France Loto
Lotto 6/49
Loteria de Navidad Raffle
Loteria del Nino
Loteria Nacional Extra
UK Thunderball
Other local lotteries
TheLotter Banking Options
Indian-Friendly Payment Methods

TheLotter offers a variety of payment methods to suit Indian players. From popular credit cards to e-wallets, the options are many.
Players should note all transactions would appear either as The Lotter, Lotto Direct, or Aikmina Services Ltd.
Deposits on this lottery site are instant and free of charge. Processing time for withdrawals is about 1 to 3 days and the fee depends on the banking method you choose.
While it is free for card and e-wallet transactions, bank transfers might attract a certain fee for Lottery online.
TheLotter includes payment methods that operate in specific currencies other than the Indian Rupee. This is perhaps the only thing that could displease lotto players.
If you use any of these payment methods, your funds are likely to be converted automatically according to the latest exchange rates for successful transactions.
However, because of its wide range of payment methods, TheLotter is one of the most convenient lottery websites for Indian players.
Below is a complete list of all the payment methods available on the platform.
| Method | Min Deposit ($) | Max Deposit ($) | Deposit Processing Time | Deposit Fee ($) | Min Withdrawal ($) | Max Withdrawal ($) | Supported Currencies | Withdrawal Processing Time | Withdrawal Fee ($) |
| --- | --- | --- | --- | --- | --- | --- | --- | --- | --- |
| Visa | $25 | 5000 | Instant | Free | 1 | 1000 | $ / € / £ / AUD / руб / CAD / CHF / ZAR | 1 – 3 Days | Free |
| MasterCard | $25 | 5000 | Instant | Free | 1 | 1000 | $ / € / £ / AUD / руб / CAD / CHF / ZAR | 1 – 3 Days | Free |
| Diners Club | $25 | 5000 | Instant | Free | 1 | 2000 | $ / € / £ / AUD / руб / CAD / CHF / ZAR | 1 – 3 Days | Free |
| Skrill | $25 | 5000 | Instant | Free | 1 | 2000 | $ / € / £ / CAD / CHF / ZAR | 1 – 3 Days | Free |
| Neteller | $25 | 5000 | Instant | Free | 1 | 2000 | $ / € / £ /  руб / CAD / CHF / ZAR | 1 – 3 Days | Free |
| PaySafeCard | $25 | 5000 | Instant | Free | – | – | $ / € / £  / CAD / CHF / ZAR | – | – |
| Sofort | $25 | 5000 | Instant | Free | – | – | $ / € / £ | – | – |
| EPS | $25 | 5000 | Instant | Free | – | – | $ / € / £  / CAD / CHF / ZAR | – | – |
| GiroPay | $25 | 5000 | Instant | Free | – | – | $ / € / £  / CAD / CHF / ZAR | – | – |
| Bleue | $25 | 5000 | Instant | Free | – | – | $ / € / £ | – | – |
| CartaSi | $25 | 5000 | Instant | Free | – | – | $ / € / £ | – | – |
| Postepay | $25 | 5000 | Instant | Free | – | – | $ / € / £ | – | – |
| Bancontact | $25 | 5000 | Instant | Free | – | – | € | – | – |
| Rapid Transfer | $25 | 5000 | Instant | Free | – | – | $ / € / £  / CAD / CHF / ZAR | – | – |
| PSE | 10 | – | Instant | Free | – | – | $ / € / £  / CAD / CHF / ZAR | – | – |
| Efecty | 10 | – | Instant | Free | – | – | $ / € / £  / CAD / CHF / ZAR | – | – |
| SafetyPay | $25 | 5000 | Instant | Free | – | – | $ / € | – | – |
| Zimpler | $25 | 5000 | Instant | Free | – | – | $ / € | – | – |
| Bank Transfer | – | – | – | – | Varies | 50,000 | – | Varies | Varies |
How to Make a Deposit at TheLotter?
Making a deposit at TheLotter is easy. Once you have successfully registered, click on the 'Deposit' option at the top of the page.
Fill in the details and select a daily, weekly, or monthly deposit limit. Depending on your preference, you can also go for unlimited deposits.
TheLotter will then recommend a payment method which would either be a credit card or e-wallet for Indian players. Choose your currency and fill in the required information.
You are now ready to fund your lottery account. Once you have successfully deposited money, TheLotter will send you an email notification.
The minimum deposit amount is $25 and the maximum is $5000.
How to Withdraw Winnings from TheLotter?
TheLotter makes it easy for you to cash out your winnings when you Play Lottery Online without charging any commission fee.
Visit the My Account page to check the pending withdrawal amount. Follow the on-screen instructions to carry out the transactions.
Once your withdrawal request is approved, TheLotter will credit the amount to your account within 1 – 3 working days.
Withdrawal speed with e-wallets is generally quicker while bank transfers could take up to 5 days.
Withdrawals of funds with a certain payment method are possible in Lottery Online only if…
It is registered in your lottery account.
It was previously registered but hasn't expired yet.
You've used the payment method to make a deposit at TheLotter.
You've deposited more than you have withdrawn using the payment method.
Players should remember bank withdrawals are possible only under the following circumstances for Independent Ticket Purchasing Services:
You've won big on TheLotter.
You are unable to withdraw using your current payment method.
Moreover, if you're using the same banking method for deposit and withdrawal, TheLotter will allow withdrawal of an amount that is less than or equal to the deposited amount. The rest of the winnings can be deposited via bank transfer.
Depositing and withdrawing money at TheLotter is pretty straightforward, which makes it reliable, safe, and the best website to play international lotteries online.
Identity Verification for Withdrawals
TheLotter focuses on fair play and plays safety. For this reason, it will ask for identity verification in certain cases to process withdrawal requests.
If you're prompted to verify your identity at the platform, the reason can be any of the following:
The website's obligation to carry out due diligence
The risk management procedures it follows
Withdrawals requested via bank transfers
Withdrawal of a huge amount of money
For identity verification, TheLotter will send you an email notification. Please follow the instructions sent over mail to start the process and successfully withdraw your winnings.
The minimum withdrawal amount is $1 and the maximum can go up to $50,000 depending on the banking method you choose.
How to buy Official Lottery Tickets at TheLotter?
How to Sign Up
To start buying online lotto tickets, a player must have an active account first. Among all lottery websites, TheLotter offers the easiest way to sign up.
New lotto players can create a free account by using the sign up form available on the website. To register, players have to fill in the following details:
Email
Country of residence
TheLotter will then send an email or SMS notification confirming your registration.
Because of the relatively simple registration process, this lottery website is popular with most lotto players who want some quick action.
How to Play at TheLotter
The process is simple – you choose the online lotteries to play, fund your account, and TheLotter buys the tickets for you.
After you select a lottery, the lotto agents in one of the 20+ local offices at TheLotter will purchase the ticket on your behalf and store it in your account for you to view.
For each ticket you purchase you will be charged a flat fee. But, TheLotter will never charge you any commission on your winnings.
Play lottery online at TheLotter in 6 simple steps:
Choose from over 50+ of the world's biggest lotteries.
Pick your lucky numbers to play the lottery
A lotto agent from TheLotter buys the ticket for you.
Receive the scanned ticket in your account before the draw.
Get notified via email or SMS if you win.
Take home your commission-free winnings.
You don't have to be a lotto expert to play online lottery at TheLotter from India.
Every lottery ticket form on the website has been presented in a way it matches the generic rules of the game.
You just have to pick your numbers, start the game, and let TheLotter help you buy the ticket. The scanned copy will ensure your exclusive ownership of the lotto ticket so no dispute arises when claiming the prize.
Game Options
Standard Tickets – Select your lucky numbers at TheLotter manually or by using Quick Pick.
Syndicates – Buy lottery tickets in a group so you pay less per line and still have higher odds of winning the prize.
Bundles – A combination of Standard Tickets and Syndicates, Bundles at TheLotter let you play your own entry as well as in a group.
How to Choose Lottery Numbers
TheLotter enables three methods to pick your lucky numbers – manually, via Quick Pick, or using the My Lucky Numbers feature.
Manual Selection
When computer AI doesn't seem like a reliable option, always go for manual selection of lottery numbers at TheLotter.
I recommend this method for regular lotto players who follow the game closely and take their time to find common winner numbers or combinations.
Quick Pick
This is a random number generator for those who prefer automation when choosing their lucky lottery numbers. Quick Pick on TheLotter works in the same way it does on other lottery sites.
This option brings convenience to players who are strapped for time. The numbers are randomly selected giving them a better coverage of the lotto matrix.
My Lucky Numbers to play Lottery  nlin
This is an exclusive feature at TheLotter that lets you save your set of favorite numbers for a certain lottery.
My Lucky Numbers dismisses the hassles of having to fill out the numbers manually every time you play the lottery.
To save your luckiest numbers at TheLotter, go to the Play option on that specific lottery, fill in your ticket and click the floppy disk icon on the right.
You will see the numbers the next time you choose to play the lotto. If you wish to change the numbers, redo the steps and click the same icon to save.
Won a Lottery? What Next?
What happens when you win a lottery at TheLotter?
First thing – you will get notified! You don't have to keep checking the draw results to see if you won.
TheLotter sends automated email or SMS notifications along with draw details to your private account. Don't forget to sign up for free lotto results and jackpot alerts.
At TheLotter, secondary winnings (other than jackpots) are usually transferred directly to the winner's account.
If a lottery operator has a different prize collection procedure in place, the customer care team gets in touch with the winner to guide him to receiving his winnings.
On the other hand, jackpot winners might have to visit the lottery operator in person to collect their prize.
If you're playing from India and happen to hit the lottery jackpot, TheLotter might fly you to that place!
Players should note that TheLotter will automatically publish a winner's non-identifying information including the first name, first letter of the last name, and country of residence on its homepage.
You can, however, choose to cancel this display by speaking with the customer care. Furthermore, TheLotter will not be responsible if the official lottery operator chooses to publish your name.
The best part about winning a lottery at TheLotter is you get to keep all of it. The lottery website acts as a ticket purchasing service provider and does not charge commissions on winnings, no matter how big is the amount you won.
However, withdrawals via bank transfers might attract a small fee which will depend on the bank with which you have an account.
Winnings can be paid via annuity or in a lump sum, which will, again, depend on the lottery operator.
Indian players should note that their winnings are subject to local tax deduction at source (TDS) as recommended by the Government of India. 30% TDS is deducted on such winnings with a surcharge of 10% on the tax.
Read our in-depth article about the legality of lottery and taxation rules in India.
Payout Rules for Lottery Draws at TheLotter
The minimum withdrawal amount is $1 and the maximum can go up to $5000 depending on the payment mode you choose.
Winnings are categorized as follows:

Category A – Main jackpot winnings
Category B – Non-main jackpot winnings
Category C – Non-jackpot winnings
Does TheLotter Offer Casino Games?
Scratch Card Games Available!
TheLotter offers Instant Win Games such as Scratch Cards to players. These are amazing options for those who don't like to wait around for the next lotto draw.
Discover within the snap of a finger if you've won a prize! Scratch Card games keep the action going and the excitement on at TheLotter.
Best part? – You can try out these Instant Win Games for free!
All you need to do is head straight to the Scratch Card game, click 'Play Demo' and enjoy the games! Play them until you're confident you can invest real money.
Once you're ready, play Scratch Card games at TheLotter for real money and take home the winnings! What's more? You can even sort the games by High Payout, Low Cost and Popular to find one that suits you.
Why Play at TheLotter for the Online lottery?
Zero Commission Fee!
Accepts Indian players
Official lotto tickets worldwide
Indian-friendly banking methods
Commission-free winnings
Multilingual customer support
24/7 Availability
Toll-free lines
Email, live chat and WhatsApp
GeoTrust 128-bit SSL security
Dedicated apps for iOS and Android
Responsible gambling enthusiasts
Witnessed over 5 million winners
eCOGRA support
Play Exciting Lotteries Online from your Mobile
Download the App Today!

TheLotter is for mobile gamers. For that reason, it has built dedicated mobile apps to enable gambling on the go.
If you wish to try your luck at playing international lotteries whenever and wherever, you need to download the TheLotter app today!
There's an app each for Android and iOS users. Both applications work seamlessly and are packed with the same features present in the desktop version. These include…
Custom result and jackpot alert
Free result checker
Details about draw schedules
Viewing of past and present Lotto numbers
Lottery odds and prize breakdowns
The UX is incredible and the navigability smooth. If you're looking forward to quick purchase of online lottery tickets, I'd recommend you install TheLotter app now.
Is TheLotter Legit in India?
You Bet!
Lottery is one of those few gambling activities that are considered legal in most parts of India. The game comes without a blanket ban, which makes it a gambling activity of choice in the country.
Furthermore, gambling in general is deemed illegal in India. But, no strict laws have been put in place for online gambling and especially for Independent Ticket Purchasing Services.
In fact, if you are gambling at an online lottery site or casino based outside India, you are technically beyond the legal boundaries of the country.
By that token, TheLotter is absolutely legit in India. Its MGA license further tells us about its reliability. So, if you are preparing to register at TheLotter, rest assured you're in safe hands.
Responsible Gambling
Players 18+ and above
TheLotter has placed a strong policy for responsible gambling. Its associated brand Lotto Direct encourages a responsible attitude towards gambling and betting.
Underage gambling is strictly prohibited on the website. Only 18+ players are allowed to register. Also, all users are recommended to establish limits when playing lottery draws at TheLotter.
To further stop players from gambling until their bottom dollars, the platform has also put GamblersAnonymous, GamCare, Global Gambling Guidance Group, or Gambling Therapy for immediate help.
If you feel you're slowly moving onto problem gaming, get in touch with these organizations right away.
Above all, TheLotter has a Responsible Gaming Programme with tools which you can use to self exclude and give yourself a reality check.
You can limit your deposits and session times and even place time-out periods on your gaming sessions. To keep away minors, TheLotter recommends filter software such as GamBlock, Net Nanny and Cyber Patrol for parents.
Customer Support
Chat Live!

A major reason why TheLotter is popular with Indian lotto players is its incredible customer care team.
You wouldn't want to get stuck at the game with a team you cannot reach out to. This is where the platform excels.
When you're playing international lotteries at TheLotter and find yourself at sea, get in touch with the customer support team via live chat, phone, or email (service.mx@thelotter.com or support@theLotter.com).
They're even available on WhatsApp (+356 79 36 35 36) and Facebook Messenger if you're looking for alternative ways to contact them.
The customer care team at TheLotter is available 24/7 when you want to speak to them. This apart, you can also check their FAQ section to get common queries resolved.
I got in touch with the team via the Live Chat feature to check the quality of customer care and sent them this query – What is the minimum deposit amount at TheLotter?
In less than a minute, Issac from their team responded with the answer – minimum deposit at TheLotter is $25.
I wasn't surprised by their speed of response. To analyze further, I popped another question – Is the minimum deposit amount valid for all payment methods?
The answer again was prompt – You are welcome to use a VISA card as a payment method within TheLotter.
The inquisitive me was now amused. So, I went ahead with my next question – What about using Neteller and Skrill as payment methods?
This time, the answer was more detailed. Issac informed me how Skrill is a great option and that I need to make sure to choose 'gaming merchant' as the purpose of my funds while depositing money with it. The minimum deposit amount remains the same.
So you see, getting your doubts cleared is easy peasy at TheLotter.
TheLotter: Satisfaction Guaranteed or your Money Back!
History
Launched in 2002, TheLotter is the world's first online lottery site operating as an independent ticket purchasing service.
With an idea that kickstarted in Malta in a single office, TheLotter now has over 25 offices worldwide.
Over the years, it has paid out over $96 million to more than 5 million players across the globe and established itself as a secure online ticket purchasing platform and a reliable destination for lotto lovers online.
In my opinion, TheLotter is 100% trustful and safe for Indian lotto players.
Claim to Fame
As a worldwide lottery ticket messenger service, TheLotter hasn't won any significant awards yet. However, its claim to fame hasn't been marred by that.
In the near future, we hope to see it grabbing some limelight for its incredibility. Watch this space for more information.
License
TheLotter website is operated by Lotto Direct Limited, a Malta-based company with registration number C77583. Lotto Direct Limited holds an MGA license (MGA/B2C/402/2017) issued on 01/08/2018.
Accordingly, the platform can offer Lottery Messenger Services, Instant Win Games and Lottery-Style Games to players.
Instant Win Games on TheLotter are provided by Gluck Limited, a company incorporated in Gibraltar. Lottery-Style Games on the other hand are provided by European Lotto and Betting Limited (ELBL), a company incorporated in Malta.
Platform
TheLotter is a simple website with less clutter. The layout is basic and navigability smooth. TheLotter loads quickly even if your Internet connection is slow.
The homepage displays the biggest lottery jackpots online with draw date countdowns. Players can easily move to purchasing the official ticket from there.
The page also details the Scratch Cards and Raffles you can play online. TheLotter has beautifully depicted how it works in a short video. If you're new to the website, watch it before you get started.
Overall, the website is responsive and loads seamlessly on different browsers and devices. Mobile players can download the Android or iOS app for easy access to TheLotter's services.
Verdict
I've thoroughly examined TheLotter and have only one word that describes it best – PERFECT!
The company comes with the tagline – Playing it Global. TheLotter is a licensed and legitimate site that allows you to buy online tickets to major lotteries worldwide. It purchases tickets on your behalf and notifies you if you win.
You receive a scanned copy of your ticket before each draw and get to take home commission-free winnings. If the services don't satisfy you, TheLotter has also placed a money-back guarantee on the first purchase.
The company brings nearly two decades of experience, which makes it all the more reliable and safe. If you are an ardent lotto player and haven't yet bought a ticket via TheLotter, we are sure you're missing out on the real fun.
Register to try your luck today!
TheLotter welcomes its Indian players with a discount of up to 25% on the biggest international lottery online. The lottery website offers a multi-draw package using which you can pre-buy tickets to a certain number of draws at a discounted rate. Check out the deals mentioned below:
5 Draws – 15% Discount
10 Draws – 20% Discount
15 Draws – 21.5% Discount
25 Draws – 22.5% Discount
52 Draws – 25% Discount
TheLotter supports the following deposit and withdrawal methods for Indian players.
VISA
MasterCard
Neteller
Skrill
Paysafecard
Sofort
WebMoney
GiroPay
Bank Transfer
Yes, the customer care team at TheLotter is available 24/7 and 365 days a year. You can get in touch with the online casino via the following modes:
FAQ
Live chat
Facebook Messenger
WhatsApp: +356 79 36 35 36
Mail: service.mx@thelotter.com | support@theLotter.com
Yes, TheLotter is one of the safest lottery ticket purchasing websites for Indian players. The website encrypts personal and financial details of players under Geotrust 128 SSL bit security to uphold privacy and safety.
It is also pretty strict about promoting responsible gambling. All information regarding how the service operates is posted on TheLotter website. Tickets are purchased on your behalf and the scanned copies sent to you.
If for whatever reason you're unhappy with them, you even get a refund on your first purchase. Most of all, TheLotter allows you to withdraw commission-free winnings, which is a rare feat among online lottery sites in India.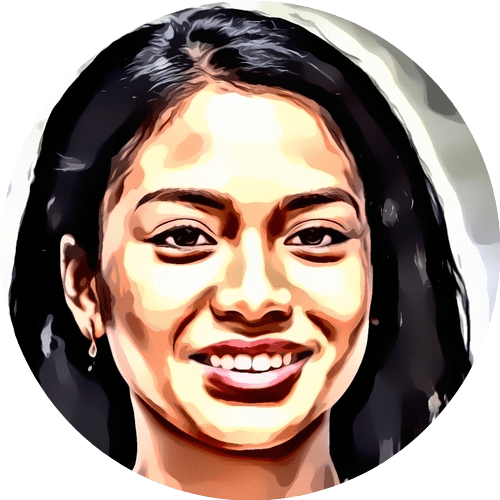 the author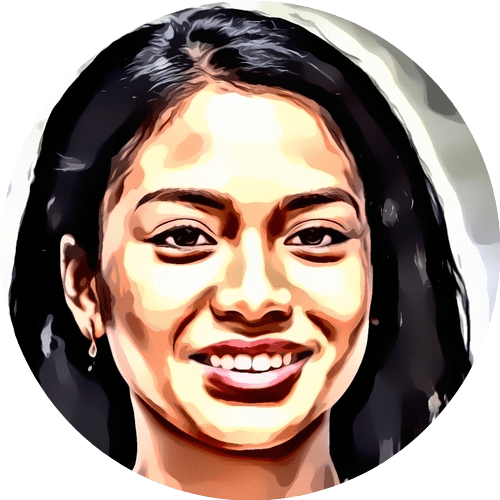 The wordsmith of the group, Shruti is busy enjoying her newfound passion for online casino games. When she's happy, she would bet the ranch to plan and create killer casino content – the ones that urge you to play. If things don't go the way she wants them to, she would constantly act like the world is about to end. Except Vegas. That's where she plans to be.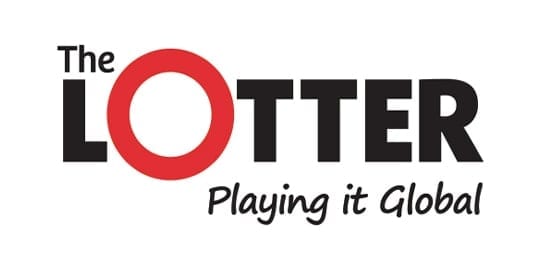 Up to 20% DISCOUNT Online lottery!