Legality of Gambling in India
---
Despite the growing popularity, gambling in India, whether online or offline, still shows up bright under the legal radar. Its legality has been subject to heated debates for many years without anyone ever coming to any agreeable conclusion. Patrons of gambling opine the activity can contribute to the county's economy while critics explain how it could result in money laundering and other similar criminal intentions. There's another section that looks down upon gambling as an immoral act which needs to be outlawed without questions. Adding to this commotion, the Constitution of India (List II Entry 34) has defined the word gambling as such:
"…gambling includes any activity or undertaking whose determination is controlled or influenced by chance or accident or any activity or undertaking which is entered into or undertaken with consciousness of the risk of winning or losing (e.g., prize competitions, a wagering contract)… where there is no actual transfer of goods but only payment or receipt of the difference according to the market price, which varies from the contract price…"
This apart, The Public Gaming Act of 1867, which is central to the entire matter, prohibits operating, being in charge, or visiting public gambling venues (aka casinos) illegal. Upon breaking this law, a person in charge of a casino is liable to pay a penalty of 200 INR or serve a sentence of up to 3 months in prison. On the other hand, a person visiting the venue is liable to pay 100 INR or serve a sentence of up to 1 month in prison.
Now, this is the most interesting part because this act does not have a precise definition for the term 'gambling.' Here is what it states:
"…Act not to apply to certain games. Nothing in the foregoing provisions of this Act contained shall be held to apply to any game of mere skill wherever played…"
For instance, it cannot be said for sure if betting on a roll of dice would be treated the same way as betting on a game of cricket. Would they both be illegal in the same level? Or would there be some leniency for cricket betting based on the argument that it requires skills and isn't a chance game. Also, if we go by all the definitions, gambling is anything that demands you to risk and win money. As such, all casino games (land based or online), sports betting and poker should be deemed legal. However, this doesn't happen. In India, there are specific State legislations which protect the legality of these games, thus, contradicting the very definitions.
Notice the Dubiety?
Gambling houses are illegal, but casinos and regulated gambling aren't. RMGs have been outlawed but you will not be persecuted if you play at an online casino based in foreign countries. Poker is not legit, but Rummy games are. Horse betting is legal because it is skill and chance based, but cricket betting has been deemed illegal. Such is the state of affairs!
Long story short, the entire mayhem begins with the vague definitions, which neither the central government nor the State governments have been able to clarify. By law, gambling is a crime and technically prohibited. However, there's no specific law that describes it as such.
Although e-gambling isn't allowed at online casinos, the law hasn't banned such casinos online in India either. A large chunk of the legislation is clearly unclear and dated. So, for all those who question the legal status of betting in India or ask 'is gambling legal in India?' the answer is no if you go by the brevity of the legal definitions of 'gambling,' and yes if you know how to tweak it to your advantage.
Video: Things you Need to Know about the Legality of Gambling in India
---
Individual State Laws in India
---
According to Entry No. 34 of List II of the 7th Schedule of the Indian Constitution gambling in India is a State affair. The laws can be formulated within the legislation and jurisdiction of individual States. As shows in the above section, the central government oversees some of the matters. However, it never hands out licenses to casino operators within the country.
On the other hand, the State governments have the power to decide what to allow and what to prohibit within their respective States. Further, according to Entry No. 62, the States also have the authority to tax events of betting and gambling. Currently, 13 States in India has made lottery legal. Land-based casinos are legal only in two States – Goa and Sikkim, and one Union Territory – Daman. 21 legit gambling facilities are available across 11 Indian cities.
Of them, Panaji in Goa has the highest number – 6 gambling facilities, 120 video slots, 94 table games, and numerous video poker machines. Such power distribution, entitlement to the States, and the central government's passive roles has been leveraged by offshore casino operators extremely well. They can invite Indian gamblers without the latter being subject to legal obligations.

Goa
Goa was the first Indian State where land based casino gaming was legalized. Up until 1999, this was illegal. Casinos were introduced in the State to boost tourism. Currently, Goa has a nice mixture of land based and floating casinos that are taxed at 10%. Since its inception as the casino haven of the country, a number of laws have been drafted by the State and Central Government to ensure transparency and fair gaming.
These include drafted laws for standardizing the processes of casino equipment testing, addressing labor issues, keeping a check on casino patrons to prevent money laundering, restricting the local residents from gambling, raising the minimum age of players to 21, seeking valid proof of identity, and more. Overall, the introduction of casinos has been successful with reports of them contributing 135 crores INR to State revenue in 2013.
Sikkim
Sikkim is India's first State to have onshore land based casinos after gambling was legalized in 2009. This Himalayan State is also the only one in the country to allow on-shore and land-based live gambling unlike Goa, where it is legal on offshore casinos in river vessels. It is also the only State to legalize online gaming and sports betting via Internet parlors with some restrictions on the local residents.
Overall, Sikkim has successfully harnessed the activity as a revenue generator, employment booster, and tourist attraction as well. However, its attempt to legalize online gambling has not been such fruitful. Nevertheless, the State permits an online horse betting and lottery run throughout India.

Daman
Daman is the only Union Territory in India where casino gambling has been legalized. It has one onshore casino – the largest in the entire country.
Nagaland
Nagaland is the first State in India with a gambling jurisdiction to award a license to an online Poker operator. Per the Nagaland Gambling Laws, licensed individuals are allowed to offer online gambling services. The Laws also allow playing fantasy games.
Other States Worth Mentioning
Online Gambling in India
---
Online gambling in India is still taking its first baby steps with only Sikkim and Nagaland having laws enacted in the cyber-space. Most of the laws mentioned in the Indian Constitution are archaic and directed at land based casinos and gambling happening in physical premises. According to the Public Gambling Act, 1867, any form of gambling is illegal in the country. However, when it comes to Internet gambling via servers that are located offshore, the laws turn ambiguous and fall flat. So, if you ask 'is online gambling legal in India,' the answer would be both yes and no.
At casinowebsites.in, we select the best casino websites located outside India that welcome player from India and allow valid transactions in Indian Rupee without the latter being subject to legal hot soup. The casino operators we choose are genuine and put player protection in the forefront. Being patrons of responsible gambling, we also make sure to review each casino operator and game with absolute objectivity. Our goal is to help Indian punters play with total peace of mind.
About the Legality of Various Betting and Gambling Activities in India
---
Online Casino
The Delhi High Court states online gaming websites are a replacement for traditional land based casinos because such portals have a common gaming room for players to interact and wager. The court further opines the degree of chance in such activities online is more than the degree of skill. Thus, the credibility of online gaming websites is rather questionable.
Additionally, the court also takes into consideration service providers who, instead of offering such online gaming environments for free, advocate and make profit on prize winnings. By that token, these websites turn into virtual casinos – another form of game houses which are illegal in the country. This makes any casino operator, visitor or player guilty per the criminal jurisprudence of the country. Therefore, such businesses or activities aren't protected as stated in Article 19(1)(g) of the Indian Constitution.
The penalty for online gambling is either a fine of 200 INR to 5000 INR or a sentence of 1-3 years. However, a licensed offshore website is not governed by the Indian law and thus, would not be liable under the same. Players punting at a casino based outside India would not be tried in any Indian court. However, all electronic monetary transactions through such websites are still supervised by the Reserve Bank of India.
Live Online Casino
Similar to the rules for online casino websites, there is no law in the Indian Constitution that bans gamblers from punting at an online live casino located outside the country.
Such casino operators based in foreign countries do not need to comply with the Indian law. The only exception is Maharashtra, where the betting laws are rather stringently applied.
Sports Betting Online
Online Sports Betting is illegal in India, but not without a few exceptions. In fact, there is no defined law that states the same. The existing laws are rather confusing with Horse Racing legalized in most States, but Cricket Betting heavily restricted. Yet, again, 'sports betting' is a State subject.
For instance, the Government of Sikkim on 1st August 2009 stated the Sikkim Online Gaming (Regulation) Amendment Rules to make online sports betting legal within the State. Similarly, Nagaland grants individuals and partnership firms a license for a period of 5 years for offering virtual games such as horse racing, car racing, cricket, soccer, snooker, archery, pool, bridge, golf, chess, wrestling, boxing, and combat sports. Let's discuss the two main categories:
Cricket Betting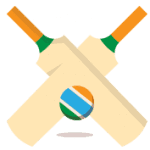 Online cricket betting has been deemed illegal in India, although it is largely a skill based game. However, chances are this activity will soon be legalized owing to the rise of rampant illegal betting on cricket tournaments. To that end, a special committee has been constituted to suggest reforms in the Board of Control for Cricket in India.
Racecourse Gambling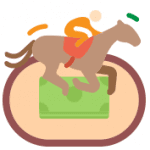 The Public Gambling Act, 1867 was adopted by most States with an amendment to horse racing. The Supreme Court of India in 1996 stated that online betting on horse races cannot be considered a game of chance as it requires skills. Hence, this activity doesn't come under the legal compliances.
There's another form known as Online Fantasy Sport, which has turned into the latest rage among gamblers in India. The participants play the role of imaginary real players or virtual teams of a certain professional sport like cricket or football. Since such activity requires skills, Fantasy Sport has been deemed legal in the country.
Lotto and Scratch Cards Online
The Central Lotteries (Regulation) Act of 1998 allows only State governments to authorize lottery gambling within their respective State jurisdictions. But, the maximum draw has been limited to one per week. However, each State has created its own laws for lottery gambling. For instance, Sikkim, Goa and Punjab have legalized online lotteries and scratch cards, while Maharashtra, West Bengal, Madhya Pradesh, Meghalaya enable land lotteries instead.
Also, under the terms of Section 5 of the Foreign Exchange Management Act, 1999 (FEMA) remittance out of lottery winnings or tickets is prohibited. But, the Constitution of India does not mention anything about international lotteries, making a leeway for offshore casino operators to invite Indian players into gambling. To be precise, the current state of legality regarding lotto and scratch cards online is no less than a cacophony of legal interpretations and misinterpretations.
Online Poker
Poker has been one of the most popular games among Indian gamblers. Online poker is legal in the States of West Bengal, Goa, Sikkim, and Nagaland, and the Union Territories of Daman and Diu. Its popularity is especially high in West Bengal. However, individuals need to get the approval of the DM of the respective District or the Police Commissioner of Kolkata to conduct the game.
Is poker legal in India? – Yes. Since traditional poker has been expressly defined as a skill based game according to the Prize Competition and Gambling Act 1957, it is legal across most Indian States. In fact, the Supreme Court notes it as a fundamental right under the Constitution of India and prohibits its prohibition. However, there are gray areas when it comes to online poker and RMG.
For instance, the States of Assam and Odisha prohibit playing poker is any form. Gujarat and Kerala, on the other hand, state poker to be a chance based game and hence prohibit real money gambling. However, the latter two States are gearing up for changes to legalize poker. In States where it is legal, players are liable to pay 30% TDS when winnings exceed 10,000 INR.
Other Skill-Based Games
Skill based gambling is allowed in all Indian States except Assam and Odisha, where there is blanket prohibition on gambling itself, whether online or offline. Also, in Nagaland, these games are restricted to the online space where the websites need to be licensed by the State government. This covers Rummy, Nap, Bridge and the likes.
Other Chance Based Games
Games of Chance are largely prohibited with exceptions in some States such as Goa and Sikkim where chance-based casino gambling for Roulette, Bingo, Pontoon, and Brag are permitted via proper license.
Major Federal Laws for Gambling Online
---
Public Gambling Act of 1867
The Public Gambling Act of 1867 prohibits hosting of public gambling venues and visiting one, and deems such activities illegal. Operating a gambling venue within the country is a criminal offence and could lead to a penalty of 200 INR or imprisonment of up to 3 months. Being found visiting such a gambling house, on the other hand, could lead up to a penalty of 100 INR or imprisonment of up to 1 month.
This pre-independence central law defines gambling as roll of dice or game of cards and mentions other instruments of gaming, too. In 1976, the Act was amended and the phrase "house, walled enclosure, room or place" replaced with "house, room, tent, enclosure, space, vehicle, vessel or place" to define a common gaming house. Nevertheless, interpretations of the laws are rather blurry, especially at this age of technology. Most States have accepted it with an amendment to racecourse gambling.
A major aspect of this Act is the distinction between games of mere chance and games of skill. While the former is illegal and eligible for penalization, the latter has been excluded from the penal provision under Section 12. Moreover, the Act has no specific reference to 'online gambling.' This apart, the State legislation prevails over this Central legislation because per the Seventh Schedule to the Constitution of India, State governments have the authority to make laws on gambling and betting.
Prize Competition Lawz
The Prize Competitions Act of 1955 and Prize Competitions Rules of 1959 are together known as Prize Competition Laws. The rules specify only skill-based competitions that come with a prize. These include crosswords and puzzle competitions that do not involve wagering but demand payment of an entry fee. This Act prohibits competitions where the prize exceeds 1000 INR per month and the number of entries exceeds 2000.
While the Prize Competition Laws have been attempted to implement on online gambling, the very definition of prize competition has posed as a hindrance. The law defines prize competitions as puzzle-based games that involve "building up, arrangement, combination or permutation of letters, words or figures." So, unless there's a clear definition of the term, it is difficult to impose it on online casino games.
Information Technology Act of 2000
The Information Technology Act Of 2000 was passed to reinforce cybersecurity in online activities and electronic commerce. However, there is no mention of the words 'gambling' or 'betting' in it. 'Online gambling' has not been termed illegal in this Act either. But, it also states Government of India can block any foreign website, whatsoever.
Although the rules laid down in this Act have been leveraged to instruct ISPs to restrict Indian punters from accessing foreign casino websites, things have not been much effective. To our knowledge, no one has ever been tried under the Information Technology Act Of 2000.
Whether these laws are applicable to online gambling is a hot topic of debate. The reason is none of the aforementioned Acts mention online gambling as such, leaving much scope for casino operators to invite Indian players onboard without any legal hassles.
Other Relevant Laws Worth Mentioning
Goa, Daman and Diu Public Gambling Act of 1976
The Goa, Daman and Diu Public Gambling Act of 1976 (also known as GDD Gambling Law) defines gaming as wagering and betting, collection and soliciting of bets, and receipt of winnings and their distribution. Per the law, land based casinos can be set up at five star hotels or offshore vessels with prior permission from the State and Central government. Each casino operator gets a five year of license period and a prescribed number of slot machines to install. Also, all casino operators have to pay a license fee of 5 crore INR for running casinos and abide by the obligations specified in the Act.
Foreign Exchange Management Act (Forex Law)
This law states it is illegal to fund online gambling sites if the Indian Rupee is not used as the currency. Per the Foreign Exchange Management Act, direct foreign investment and collaboration of foreign technology in gambling activities is prohibited. Any bet placed and withdrawn at an online casino or gaming site has to be in INR. The rules are collectively known as Exchange Control Regulations.
Lottery Law
Lotteries in India are not governed under Gambling Laws. Rather, they are collectively regulated under the Lotteries (Regulations) Act 1998 and the rules framed by the federal and State governments, together known as Lottery Law. Per the rules, only the State governments have the authority to act on lottery sales and deem the activity legal or illegal. Land-based lotteries are legal in 13 Indian States now.
The States to make online lottery in India legal include Sikkim, Goa, and Punjab. Himachal Pradesh has a blanket ban on this gambling activity. This law also states Section 30 of the Indian Contract Act, 1872, which says it is legal to buy lottery tickets but illegal to claim the winnings or a relief against the lottery agency if it fails to pay the same.
Cable Television Network Rules of 1994
Per the Cable Television Network Rules of 1994, advertisement of gambling activities has been prohibited unless it is a game of skill such as rummy, horse racing or bridge.
Telecom Commercial Communications Customer Preference Regulations of 2010
Issued by the Telecom Regulatory Authority of India, the Telecom Commercial Communications Customer Preference Regulations Of 2010 prohibits unsolicited commercial communications, including those associated with gambling and betting.
Information Technology (Intermediaries Guidelines) Rules of 2011
Also known as Intermediary Rules, these regulations are read under Section 87(2)(zg) along with Section 79(2) the Information Technology Act of 2000. Per the rules, all intermediaries are required to refrain from hosting or transmitting gambling related content. These intermediaries include Internet service providers, network service providers, telecom operators and search engines. Additionally, these intermediaries are required to remove such content within 36 hours of receiving the actual information or a notification from the government of India.
Nagaland Gambling Laws
The Nagaland Prohibition of Gambling together with Promotion and Regulation of Online Games of Skill Rules, 2016 constitute the Nagaland Gambling Laws. Per the rules, any licensed individual can offer gambling services online provided he or she does not have a criminal history. Also, the licensee should allow executive decisions to be taken within the country and enable all casino operations and technology support to be controlled by the national authorities. There is provision for cyber gambling under this law. Further, the law expressly makes room for fantasy games online.
Bombay Prevention of Gambling Act of 1887
Also known as the Bombay Wager Act, this set of rules deems online gambling to be a criminal offense within the state of Maharashtra. The Act defines 'gaming' as wagering or betting with an exception of racecourse betting and lottery. Also, online gambling is a strict no-no unless the casino operator is based outside the country.
Sikkim Gaming Laws
Similar to Nagaland Gaming Laws, Sikkim Gaming Laws, too enable provisions for online gambling. The Sikkim Gaming Laws require a licensed individual to operate only within the boundaries of the State. Additionally, a licensee also has to provide all license details to the State government and ensure only players above 18 years are allowed on such online portals. Furthermore, the laws permit restrictive advertisement of online games provided a URL or hyperlink to the website is provided and fraudulency dismissed.
Assam Game and Betting Act of 1970
This one is an extension of the Public Gambling Act Of 1867. The Assam Game and Betting Act of 1970 is a State amendment to the Central Act extending to the entire State, exclusive of the State of Meghalaya, but inclusive of the Municipality of Shillong. It puts a blanket ban on any form of gambling, whatsoever. Also, all offences under this Act are non- bailable.
Effect of the Legal Status on Indian Players and Top 5 Ways to Make the Best of it
---
Given the cloudy picture of the legality of gambling in India, these are the top 5 things every punter should be aware of while gambling online so no law is breached.
Legality
Using a gambling website within the country is illegal. The penalty for being found gambling online in India could be a fee of 90,000 INR per day. However, a player can gamble at an online casino located and operated outside India because this one will not be governed by the country's law.
Regulations
Before jumping onto the bandwagon of betting online, a player should check the State laws for betting. Since the States have a greater say in formulating betting laws, there would always be a way to legally gamble online, no matter what the Center describes the activity to be.
Security
This is a prime concern while punting online. Players should make sure the online casino has a player protection policy in place. Since the Information Technology Act Of 2000 does not mention much about online betting and foreign casinos need not oblige by the Indian law, chances are players won't get any legal help in case of discrepancies.
Winnings
The Prize Competition Act of 1955 prohibits winning prize more than 1000 INR a month. But, this is not applicable to casino gambling as the Act specifically talks about puzzle-based games, the outcomes of which are defined by mathematical calculations and organization of letters and words.
Payment
Every player must ensure the online casinos they choose enable transactions in Indian Rupee. If otherwise, the player could be tried under the FOREX law. Also, in case of difficulties depositing money via direct bank transactions or credit and debit cards, players are advised to resort to e-wallets. Such deposits are instant because the Reserve Bank of India does not allow funds to be held back for long. Another great alternative is Bitcoins.
The possibilities of being able to legally gamble online in India are kind of perplexing. However, if players can make sure they are gambling at a website that's reliable and reputable, there is not much to worry about. At casinowebsites.in we bring to you online casinos that welcome Indian players wholeheartedly and ensure player protection to the utmost.
The Legal Differences and Similarities Between Offline and Online Gambling
---
About Legal Ways to Make Payment at an Online Casino
---
Payments are always an important aspect of online gambling and one of the biggest hurdles faced by Indian punters. Only a few websites accept deposits in Indian Rupee, thus making depositing to foreign bookies a mammoth task. Wire transfers and credit or debit card transfers are common, but not very safe and prone to declining as well as nickel-and-dime scams.
To that end, the popularity of e-wallets is growing as a safer payment option. Payment gateways such as Skrill, Neteller, PayPal, and AstroPay are currently the best methods for online gambling in India owing to the legal obligations proposed under the FOREX law. Here is a comparison:
| Payment Method | Fee | Time to Process |
| --- | --- | --- |
| Bank Transfer | Free | 2-10 Days |
| Credit or Debit Card | Free | Instant |
| E-Wallet | Free | Instant |
| Payment Method | Fee | Time to Process |
| --- | --- | --- |
| Bank Transfer | Withdrawal Fee | 2-10 Days |
| Credit or Debit Card | Withdrawal Fee | 1-5 days |
| E-Wallet | Withdrawal Fee | Within 24 Hours |




Are Gambling Winnings in India Taxable?
---
The Income Tax Act of 1961 and the Finance Act of 1994 are together known as Tax Laws. Under the same, direct or indirect taxes can be imposed on individuals and casino operators offering gambling services in India. Section 115BB of the Income Tax Act states all winnings from casinos, card games, lotteries, puzzles, crosswords and similar forms of gambling would be considered an individual's income.
Accordingly, an income tax of 30% would be payable on such winnings with a surcharge of 10% on the tax. Also, under Section 194B of the Income Tax Act all offshore casino operators offering RMG to players are liable to deduct a TDS amount of 30% on a player's winnings that exceed 10,000 INR. The Government of India does not offer any exemption or deduction on such incomes under the Income Tax Act, whatsoever.
Online Gambling in India: Market Statistic and Analysis
Gambling in India is an open secret – happily thriving under the collective love of casino enthusiasts and fearfully hiding under the clampdown of the law. A report by MECN (Media Entertainment Consulting Network) reveals the country as the world's largest and fastest growing online gambling market.
With an exploded adult population, rise of a serious cyberculture, improving disposable income, and lack of a defined legal framework, India's real money gaming industry has been pegged at 360 million USD with a growth rate of 20% per annum. This value is expected to rise to 1 billion USD by 2021. Here is the revenue scenario over the years:
Revenue in Millions (2008 – 2018)

There's rapid growth of Internet in rural areas now. The usage statistics is estimated at 566 million and reported to be 97% on mobile devices. In fact, in mid 2016, the country emerged as the 6th global market with 2.9% global mobile game installs occurring. Here are some statistics to consider:.
Internet Users in India in Millions (2015 – 2023)

Percentage of Mobile Phone Users in India (2014 – 2022)

Google Search Trends for 'Online Casino' over the Past 5 Years

Winds of Change: Future Prospects of Legalization of Online Gambling in India
---
The 276th report of the Law Commission of India (LCI) recommended the need to legalize and regulate gambling and betting in the country. With it, punters can hope for the winds of change to begin blowing and legal gambling in India to start happening. If legalization happens, online gambling, which is still growing in the country, should be the next big thing. Sports betting has always been a State affair. However, online sports gaming comes under the direct jurisdiction of the Parliament. As such, renowned politicians from the land, too, have proposed bills to legalize and regulate online gambling in India so it can be leveraged to increase revenue and curb black money. The future looks amazing!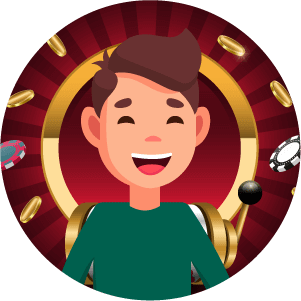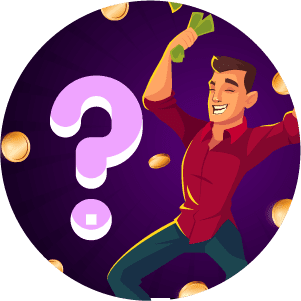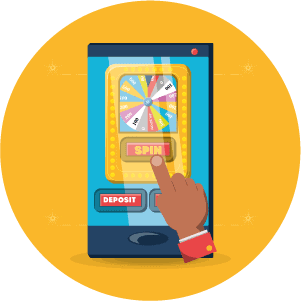 Legal Online Casinos for Indian Players