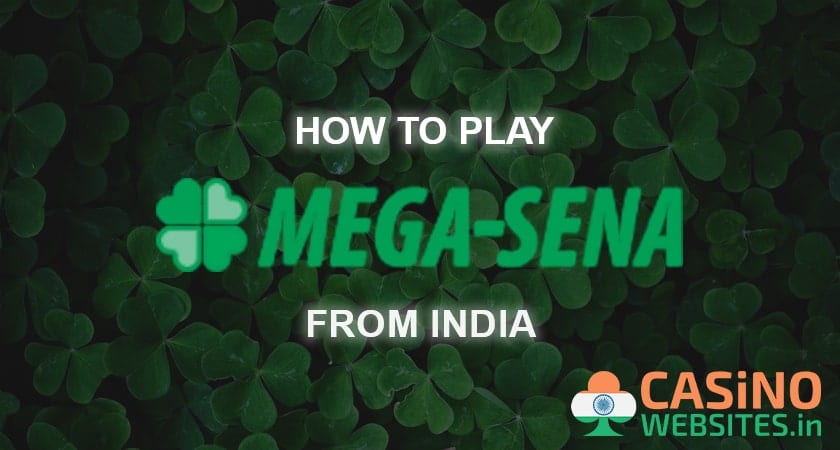 Yes. Similar to other lotteries worldwide, you can also play Mega-Sena from India based on the lack of a solid law that prohibits any form of online gambling.
Entering the Mega-Sena lottery online is simple. Once you choose an online operator that offers Mega-Sena lottery, create an account and fund it. Next, you need to pick 6 numbers from 1 to 60. Note that you can pick more numbers, up to 15, and while it'll cost you more, you'll have more chances of winning.
A single Mega-Sena lottery ticket will take you back R$3.50 (approximately ₹59.48). Quite a small amount to pay considering the ultimate reward. This price will allow you to pick 6 numbers, equivalent to one game.
The highest the Mega-Sena jackpot went takes us back to 2014 when a winner took home a jaw-dropping R$263.2 million. This is about ₹640 Crores.
Saturdays and Wednesdays at 8pm Brazilian time. This is around 02:30 IST on Sundays and Thursdays and takes place on a 'Luck Truck' known as the Caminhão da Sorte, or on TV.
Yes. Since the laws don't prohibit any form of online gambling in India, players from any Indian state are free to participate in the Mega-Sena online lottery without the fear of prosecution. This is as long as the lottery operates legally in its host country. In this case, Brazil.
When registering on a specific online lottery website, you'll be asked to provide contact details including your mobile phone number and email address. Should you win a substantial amount, the lottery site will contact you and give you directions on how you'll receive your funds.
There's no stipulated time for collecting your Mega-Sena winnings. As soon as you win a prize, the website will credit your account automatically. Therefore, you'll have funds available in your lottery website account to withdraw.
Yes. Your winnings on the Mega-Sena lottery will attract a 13.8% income tax. However, you need to consult a financial advisor knowledgeable on Indian tax laws for further advice.
No. There's no need to pay any fee to collect your Mega-Sena winnings.