With Satta King Scams on the Rise, People now Prefer International Lotteries
Have you ever played Satta Matka and got duped? Have you stopped believing in luck now?
Yes?
Then this article is for you! Read it to find new hope.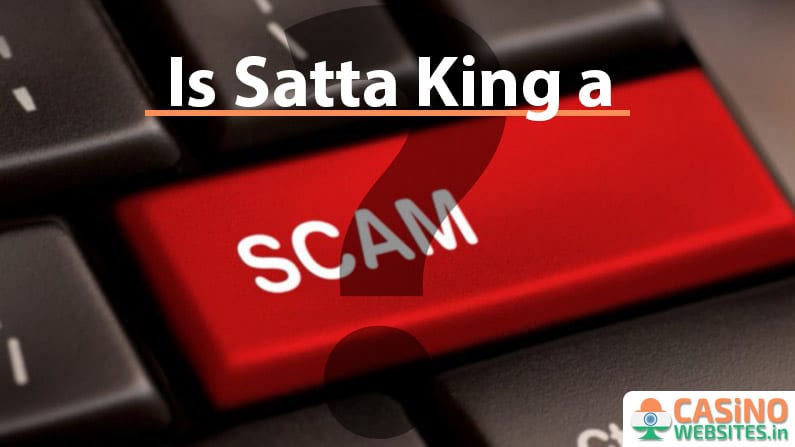 The Surge in Satta King Frauds
Gone are the days of Kalyanji Bhagat and Rattan Khatri. The world of Satta Matka is now ruled by scammers, both offline and online.
This local lottery has been outlawed by the Government of India, which has led to the rise of a dangerous, unregulated market. If you are at it, you are only putting yourself at great risk.
The bookies that promise you Satta King prizes are far from reliable. So, even if you hit the jackpot, you seldom get the money. Sadly, there's not much you can do about it except repent and sulk.
You can't even file a police report because you indulged in an illegal activity in the first place. Even if the cops nab such bookies, it is next to impossible to retrieve the money you paid.
No, I don't claim all this. But, people who have been cheated in the past often take to the Internet to share their stories. Google 'satta fraud' and you will find numerous such complaints and news of fraudsters getting arrested.
Now, let me show you some interesting statistics I found. Below is the graph showing how interest in the term "Satta King" has increased over the years.
With minimum research, these so-called bookies can figure out what people are looking for. If you search for the term 'Satta King' you will come across thousands of websites with questionable credibility – all promising the big money, but never revealing who they are.
These sites don't even guarantee payouts, let alone enable safe payments. If you decide to play Satta Matka lottery on such sites, you need to do it at your own risk. You cannot cry foul if you are left in the lurch after you paid the money.
These conmen have it easy, because the Internet is an information chaos and people tend to blindly trust what they see on the web.
Does that mean you should stop trying your luck? Absolutely not!
Lottery is fair as long as someone wins. But, finding honest and transparent Satta Matka operators are like looking for a needle in a haystack. Smart players understand this and choose the better alternative – international lottery.
International Lotteries – the Legit Way to Try your Luck
Assuming you have already walked through the dark alleys of the Indian satta world, I'll straightaway advise you to play international lotteries.
No, I am not asking you to follow those unexpected emails and phone calls claiming you won a large sum of money somewhere on this planet. That's phishing.
I'm talking about the likes of US Powerball, EuroMillions, Euro Jackpot, and Mega Millions. These are legit lotteries that take place outside the country and have been responsible for epic wins in the past.
There are two ways to take part in any of these lotteries:
Fly to the country where the lottery is organized and buy a paper ticket. Bad idea, I know. You could end up spending more than you win.
Register with a trusted online lottery ticket seller such as Lotto247, Lotto Agent, PlayHugeLottos, Lottoland, or TheLotter.
These websites are legal and licensed. If you pay them to buy a ticket, they are obliged to do it. You will receive a scanned copy of the ticket in your account so if you win, nobody else can claim your prize.Best part? – In case a win is registered, these websites must notify you immediately so you can claim your winnings. Smaller winnings are credited to your lotto account, which you can transfer to your bank account. For jackpot wins, prepare to fly international at the ticket seller's expense.
Compare that to playing Satta King under the radar and watching your money go down the drain. Isn't it safer and more promising?
For inspiration, here are some Indians who made the big money by playing international lotto:
Nirmal Dhamodarasamy – $1 million in US Powerball
Ushakiran Patel – $1 million in US Powerball
Nandall Mangall – $245.6 million in US Powerball
C.J – €32,161 in Austria Lotto
You could be the next in the list. So, don't waste money playing Satta Matka and getting scammed. International lotteries are legal and way more profitable.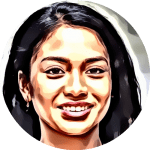 Shruti J.
Head of Content
The wordsmith of the group, Shruti is busy enjoying her newfound passion for online casino games. When she's happy, she would bet the ranch to plan and create killer casino content – the ones that urge you to play. If things don't go the way she wants them to, she would constantly act like the world is about to end. Except Vegas. That's where she plans to be.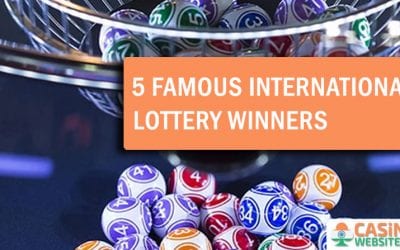 Read the detailed stories of 5 famous Indian lottery players who struck gold by buying tickets to international draws. Check out their winning numbers and the amazing amounts of money they won. If you follow suit, you might have a chance as well.