Online Lottery or Satta Matka:
Which is Better to Win Real Money?
Satta Matka is a form of lottery which is insanely popular in India. With the advent of the internet, it is now available for online players as well.

But, is it worth it?
How is it any different from the international lotteries such as Powerball and Mega Millions? Above all, can you actually win real money by playing Satta Matka online?
Let's talk about it.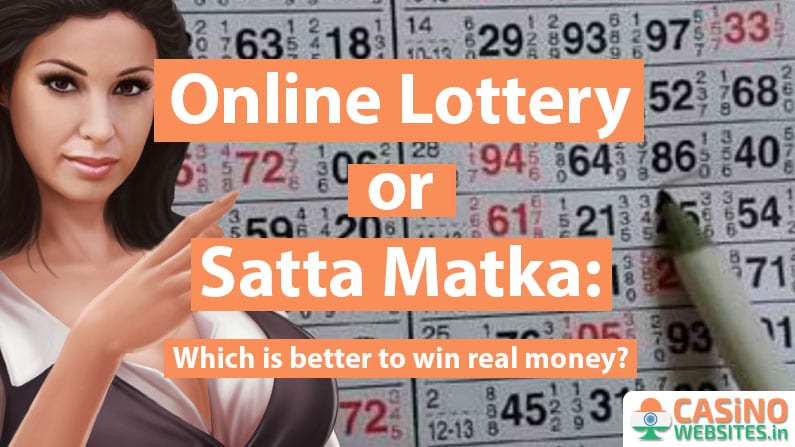 Right off the bat, I vouch for world lottos. Let me tell you why.
Here are 3 Reasons why online lottery is better than satta matka for Indian players:
1. Satta Matka is illegal in India
If you are playing the game, you are probably indulging yourself in illegal activities. You might argue that the Indian gambling laws are ambiguous regarding online gambling which is why Satta Matka can be safely played online. But, the reality is otherwise.
I scoured through endless websites offering the game for real money. But, all I could find was a heap of shady brands without licenses. Most of these sites lack credibility and are poorly written – a red flag for suspicious activity. Some even come without an age restriction, which is absolutely a sore point.
You might win the big money at these so-called satta matka sites. However, I doubt if your winnings will ever reach you. For this reason, I suggest you buy tickets to international lotteries that are legally organized outside India. You can see our list here.
For instance, the US Powerball is known for creating millionaires overnight. Their winner stories are real with ordinary people winning extraordinary amounts. Don't take my word for it. Google "top US Powerball winners" and you'll be amazed at the sheer numbers.
Also, Lottery sites such as Lotto247, PlayHugeLottos, Lotto Agent and TheLotter that sell the tickets online are not subject to Indian gambling laws directly. This makes them legit and safe. These are global brands of repute that are pretty transparent when it comes to paying out winnings.
2. International lotteries pay out more money
It is a known fact that world lottos have higher payouts compared to local India lotteries such as satta matka.
There are the minimum advertised jackpots for three most popular lotteries in the world:
Euro Jackpot – €10 million (₹82.758 Crores)
EuroMillions – €17 million (₹140.76 Crores)
US Powerball – $20 million (₹151.754 Crores)
Mega Millions – $40 million (₹302.8324 Crores)
On the other hand, if you win in satta matka, your bet is usually multiplied by 90 times. A successful draw can fetch you somewhere around 1 lakh to 1 Crore provided you are playing something more dependable such as Kalyan Matka or Worli Matka.
But, the figures say it all. This is why I recommend playing international lotteries instead.
Fun fact: Popular betting site 1XBet recently added real money Satta Matka to its catalog. The minimum stake is ₹10 and the maximum is ₹26121.75.
In other words, you could win in lakhs from a stake of ₹10. Now, an online lottery ticket would cost around ₹150 – ₹250 and result in payouts that reach millions. If you compare the two, you'd figure out international lotteries are more profitable in the long run.
3. Lottery winnings are taxable in India
Before you start dreaming about being the Satta King someday, remember gambling winnings are taxable in India. Whether you win real money playing local or global lotto, you need to pay your taxes.
Now, satta matka being illegal, there's every possibility of betting gangs getting busted and people getting arrested. In fact, such events have happened in the past and the cops are getting stricter every day.
Even if you win a large sum of money and are willing to pay the taxes, you might have a hard time explaining how you received that amount in the first place.
This is not a problem with international lotto websites because they comply with the Indian taxation laws and deduct 31.2% tax at source (TDS) when paying out. Although lottery winners in India cannot benefit from the exemptions, the chaos around explaining how the money was received is less.
I'd also like to add some more legal information here. A recommendation of India's Central Monitoring System (CMS) states that if satta matka is legalized in the country, people winning substantial amounts might need to pay Goods and Services Tax (GST).
The current GST rate for gambling is 28% (14% Central GST and 14% State GST). So, if you win 1 Crore, you might be taxed at 28% (or lower) plus 31.2% TDS. This is a theoretical value assuming the government decides to levy GST as well as TDS on gambling winnings.
On the other hand, international lottery winning are subject to 31.2% TDS only. If you compare the amount you could win, the latter seems more profitable.
To Conclude…
Citing the above 3 reasons, I have explained why you should choose international lottos over satta matka. A higher amount of money and a less complicated taxation system definitely put world lottos on a punter's pedestal. However, the crux lies in the legality.
I'd never recommend a gambling activity that has been outlawed in my country. Satta matka might be a craze among Indian lottery players. But, it is far from safe. I'd rather buy a ticket to US Powerball to chase my millionaire dreams than play satta matka and risk going to jail.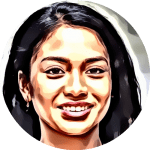 Shruti J.
Head of Content
The wordsmith of the group, Shruti is busy enjoying her newfound passion for online casino games. When she's happy, she would bet the ranch to plan and create killer casino content – the ones that urge you to play. If things don't go the way she wants them to, she would constantly act like the world is about to end. Except Vegas. That's where she plans to be.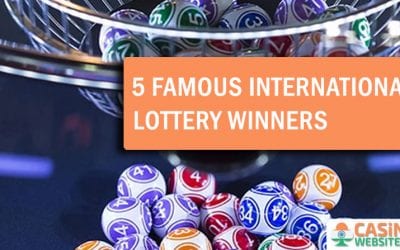 Read the detailed stories of 5 famous Indian lottery players who struck gold by buying tickets to international draws. Check out their winning numbers and the amazing amounts of money they won. If you follow suit, you might have a chance as well.