Best Yggdrasil Casino Websites
With groundbreaking graphics and immersive audio, Yggdrasil Gaming has mastered innovation in developing iGaming content. In its relatively short history, it has scaled the heights of success in a way that's sure to awaken the green-eyed monster in its peers. It may not be the largest supplier, but it sure is one of the most powerful ones. Let's talk about what makes Yggdrasil a top-tier game provider in the world of iGaming.
Play Yggdrasil Gaming Slots and Games at an Online Casino in India
Casino gaming in India is a State affair. The gambling laws are formulated by each state; some allow others don't. However, players in the country can find relief in, and unite over their love for online gambling. Casinos online, that are located outside the country, welcome Indian punters to play in total legitimacy. The challenge is to find trusted online casinos with that X factor.
For players, the hunt for a 'good' casino begins with the game range. The ability to play some cool games is a delight in itself. For this reason, we at CasinoWebsites recommend online casinos that host games from Yggdrasil Gaming. This provider offers a variety of casino games with enhanced gamification. Not sure where to look for Yggdrasil Gaming casinos online? Check out the complete list below.
Yggdrasil Gaming Game Types
Innovator and creator of outstanding games, Yggdrasil Gaming has an expansive portfolio of unique, award-winning casino games. A slot game expert, it that has conceived more than 70 rich video slot and jackpot games since its inception. Yggdrasil is also gradually setting foot in the world of table games.
With 3 Blackjack games and a single Roulette game, it is upping the competition a notch higher. In the past, this game provider also came up with Instant and Live Lotto games, Keno games, and Scratch Card games. This is evidencing enough that Yggdrasil is always an en route to upholding unconventionality.
Competent to the core, Yggdrasil Gaming is the perfect combination of creativity and commitment to quality. This one's is driven toward catering to consumer demand more than anything else. If you haven't played an Yggdrasil game yet, sign up at any of our recommended online casinos and kick off today.
Below is the Yggdrasil game range at a glance:

Video Slots
---
A motley of high variance games with impressive RTPs, Yggdrasil video slots score high in terms of gameplay and audio-visual presentation. The first slot, Jokerizer, was released in November 2013 and subsequently voted 'Game of the Year.' The game developer has created a line of applaudable games ever since, each packed with a high degree of action.
Its jackpot games are no different. Joker Millions was the first in the line, released a year later. The game was an instant hit and has evolved into a millionaire-making machine over the years.

Table Games
---
'Table games' is one of the fastest growing sections within the Yggdrasil Gaming portfolio. Ripping up the rulebook, the provider has brought unique twists to classic table games, thus creating gems like Sonya Blackjack and Golden Chip Roulette. It is also the maker of Dr. Fortuno – its flagship cross vertical game that features industry-first shared jackpot.
This one is a unique mix of slots and Blackjack which clearly tells us Yggdrasil's sole objective seems to be to reinvent casino gaming and disrupt iGaming markets worldwide.
Yggdrasil Gaming Bonuses, Free Spins, and Features
Besides the usual in-game bonuses, the game provider has shown the iGaming industry some of the coolest features a casino game can have. Yggdrasil was one of the firsts to wholeheartedly venture into the world of HTML5 game development, leaving the conventional FLASH behind.
Now that the latter is dead, we know how futuristic this game provider has been in its approach toward the iGaming business. Below is a list of all goodies that are likely to come packed within an Yggdrasil game.
Free Spins

A common and important feature, Free Spins in Yggdrasil Gaming slots are a chance to spin the reels without using up the credits. This bonus feature is a great way to win big without and can be triggered when three or more symbols (usually Scatters) appear on the slot reels. Free Spins in Yggdrasil slot games are always welcome.
Wilds

Wilds in Yggdrasil games act pretty much alike Jokers in a deck of cards. Even when there's the thinnest chance of winning, they replace other symbols on the reels to create a winning payline in a video slot. However, there's only one exception – Wilds cannot replace Scatters and Free Spins. Also, Wilds don't carry a value of their own.
Brag™

A subsection of BOOST™, BRAG™ is aimed at delivering a higher level of player engagement. With it, players can replay their big win spins and rounds in tournament leaderboards. They can further share the replays with the world on social media. Available across multiple Yggdrasil games, the BRAG feature is easy to set up and implement.
Boost™ Tournament

With the BOOST™ Tournaments, which is an automated tournament and raffle feature in an Yggdrasil game, players need not leave their game window to have a glimpse of their leaderboard position and result. Yggdrasil, a provider that likes to invest heavily on gamification, aims to enhance the in-game competition with this amazing feature.
Boost™ Prize Drop

BOOST™ Prize Drop feature in Yggdrasil games triggers instant cash rewards for players at any time in the game. This special feature is specifically found in the game provider's range of high volatility table games. BOOST™ Prize Drop allows players more chances at winning in every single round plus a better user experience.
Spin Speed Slider

An exclusive Yggdrasil game feature, this one allows players to be in control of the speed of the game play. They can manipulate the reels in a slot and speed up the gameplay or turn it really slow or even urge it to stop. With it, players can decide when they want to autospin and when they want the same to pause automatically without them intervening.
Multiplier Bonuses

Multipliers have one job – to multiply your winnings. Found within most Yggdrasil video slots, they can increase your winnings by manifold – double, triple or even 1000x and more. The moment they're triggered, you'd know you are about to land some big wins that too without investing your bankroll until the next spin.
Scatters

Scatters in Yggdrasil slots appear everywhere on the reels but the win line. But, they can still register a win! That's the beauty of these amazing symbols that hold the key to fun bonuses and features in the games. Scatters just need to drop on the reels and there could be a heavy shower of mini-games, free spins and other tempting bonuses.
Mystery Prize Drop

The Mystery Prize Drop feature in Yggdrasil games offers players a chance to randomly discover hidden treasures within games and boost their winnings. As amazing in-game features, Mystery Prize Drop is the game provider's exclusive garnish on its exciting games. A fantastic example of this is the Dr Fortuno series of slot and blackjack games.
Boost™ Missions

BOOST™ Missions is a gamification concept by Yggdrasil Gaming that enables a framework used to run cross-game networked campaigns with varied objectives. October Mission by the provider offered 3 objectives: land 4 consecutive spins in Golden Fish Tank, win Free Spins in Vikings Go Wild, and collect 5 colors in Holmes and the Stolen Stones.
Splitz

The Splitz game mechanic is a single symbol with infinite potential. As the Mystery symbols drop on the reels, players would know the number of symbols it is going to split into. Splitz reveals up to 12 symbols on each stack and leads to a massive win. With over 200,000 paylines, Temple Stacks is the first Yggdrasil game to feature this mechanic.
Pinch Zoom

Some Yggdrasil games come with a Pinch Zoom function designed to enhance player experience. The objective is to enable precision betting, especially in the provider's line of RNG table games. Available in Yggdrasil's only Roulette game – Golden Chip Roulette, this one is a never-before feature within online casino games.
10 Reasons to Cheer for Yggdrasil Gaming
Winner of multiple awards
Pioneer in HTML5 game development
REDUX™ technology combining the best of live and RNG casino
iSENSE 2.0 client framework for enhanced HTML5 games
BOOST™ line of gamification tools
BRAG™ tool to replay and share your big win moments
Cross-game network campaigns with BOOST™ Missions
Leaderboard updates with BOOST™ Tournaments
Advanced Particle Engine for rich graphics and animation
Unique score for each game composed specifically for it
About Yggdrasil's iSENSE 2.0
One of the industry's firsts to adopt full HTML5 game development, Yggdrasil has been consistently building products that are breaking new grounds. One of its many marvels is the iSENSE 2.0 client framework – a game-changer in the world of iGaming.
The goal is simple – to deliver enhanced user experiences. iSENSE 2.0 uses stop motion animation techniques along with CSS3 transitions for animations and graphics. Bringing in minimalism, the game developer makes sure its games can be played across varied devices.
Here are the core features of this client framework:
Cross-platform functionality of games so they run seamlessly across desktops and mobile devices regardless of screen sizes, browsers, or operating systems. Yggdrasil games can be played on the following mobile platforms:
Fast loading speed (6 and a half second in average) supported by the best loading algorithm and optimized download protocol so some assets load in the background after a game begins.
Slick User Interface for smooth gameplay.
Advanced Particle Engine so character animations within games are of the highest quality.
In-game BOOST™ and BRAG™ promotional tools for better player engagement.
No auto-sleep or auto-pause when activating the auto-play feature in games.
Top 6 Yggdrasil Gaming Games of All Time
An early adopter of HTML5 technology, Yggdrasil Gaming has created some of the most unique and inspiring games for iGaming enthusiasts. It's difficult to list them all in one article. So, we've chosen the best ones you need to play now. There you go!
Age of Asgard
Age of Asgard brings a blazing cast of female forces crossing swords as the reels spin. Built on its proprietary iSENSE 2.0+ HTML client framework, the game has minimalistic UI that works well on desktop as well as mobile. It also facilitates in-game deposits without the player having to leave the game client.
Age of Asgard has a double slot mechanic in the base game and comes with a theoretical RTP of 96.3%. It's paylines change from 40 to 50 in the Free Spins round. Based on Norse mythology, the game is a visual treat and its immersive gameplay is sure to keep players hooked.
Slot Type: Video Slot
Slot Theme: Vikings
Bonus Game: No
Progressive: No
Wild: Yes
Scatter: Yes
Autoplay: Yes
Multiplier: No
Free Spins: Yes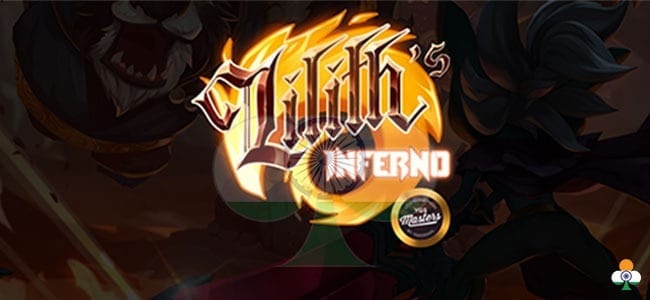 Lilith's Inferno
Follow Lilith on one hell of a journey to the gates of the blazing underworld. The cute little blue demon must slay the blazing gates and get past the beast in the Hero Bonus™. She must fight the baddies in what appears like a Boss Battle! Help her do that and you could win unearthly payouts along with a shower of Free Spins every time you succeed to hit.
Splashing pop colors all around. Yggdrasil has done a fabulous job on this video slot regarding graphics. The top prize is a whopping 3,968x the stake. You better up your fighting skills for this one! In Lilith's Inferno, only the brave survives.
Slot Type: Video slots
Slot Theme: Fantasy
Bonus Game: Yes
Progressive: No
Wild: Yes
Scatter: Yes
Autoplay: Yes
Multiplier: Yes
Free Spins: Yes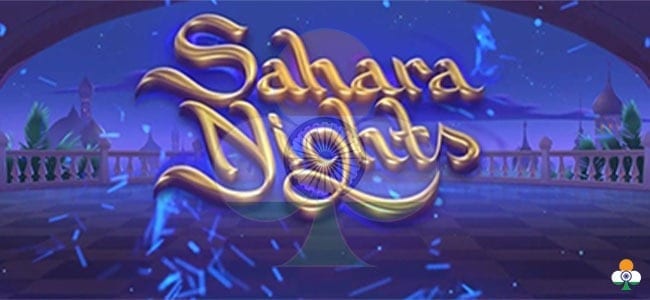 Sahara Nights
Say 'Open Sesame' and journey through the Sahara Nights in pursuit of big wins and gold. As the orange sun sets in the Arabian land, a blue mystery engulfs it. A magical lamp comes to life when spins happen in the base game. With a visible win line, the lamp turns into a mystical genie who grants you Expanding Wilds. Also, find the sultan resting on the reels, wanting to share his riches with you.
Yggdrasil has designed Sahara Nights slot to be of medium volatility, but with an RTP of 96.2%. This makes it one of the most generous casino games we've come across. Get ready for that enchanting carpet ride to riches!
Slot Type: Video Slot
Slot Theme: Arabian
Bonus Game: No
Progressive: No
Wild: Yes
Scatter: Yes
Autoplay: Yes
Multiplier: No
Free Spins: Yes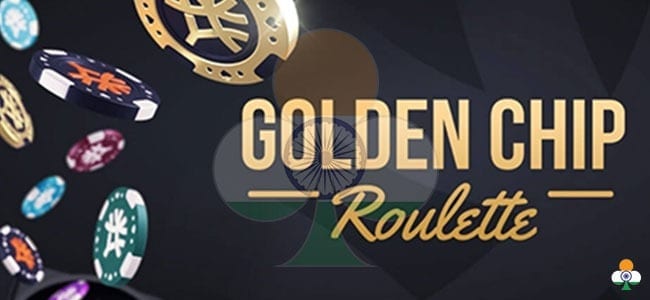 Golden Chip Roulette
Yggdrasil's spin on the classic table game is beyond brilliant. Built with REDUX™ technology, Golden Chip Roulette is feature-packed with revolutionary elements. The gameplay is immersive and keeps players at the edge of their seats. As the name suggests, the game presents a unique Golden Chip on the Roulette table.
Every chip placed in the form of a Straight Bet converts into gold and triggers random multipliers of 10x, 25x, 50x, 75x, 100x, 250x, or 500x value. The most exciting part of the game is the Pinch Zoom feature which enables precision betting and offers the authenticity of the classic table game.
Game Type Table Game
Theme: European Roulette
Bonus Game: No
Progressive: No
Wild: No
Scatter: No
Autoplay: No
Multiplier: Yes
Free Spins: No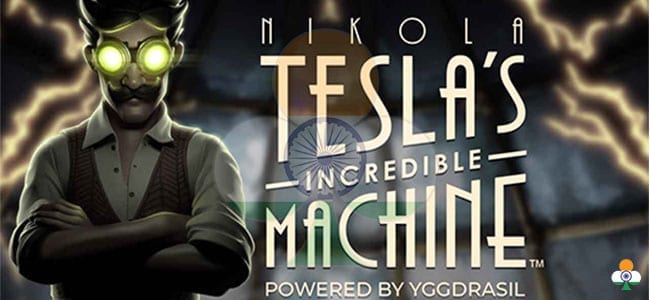 Nikola Tesla's Incredible Machine
An electrifying slot game from Yggdrasil Gaming, Nikola Tesla features the namesake celebrated inventor. Enter the labyrinth of Tesla's laboratory and uncover the deepest secrets of this mastermind behind modern electricity. Let the century-old mysteries unleash the infernal Energy Burst feature to trigger 5 bonus spins and 3 interesting modes – Exploding Wilds, Wild Substitutions and Reel Clones.
Watch the machine rise to its full power as you land 3 Free Spin Scatters. As you Level Up, you're rewarded with a Sticky Wild up to 4 times. Prepare for some megavolt winnings when you play this slot game.
Slot Type: Video slots
Slot Theme: Science
Bonus Game: Yes
Progressive: No
Wild: Yes
Scatter: Yes
Autoplay: Yes
Multiplier: No
Free Spins: Yes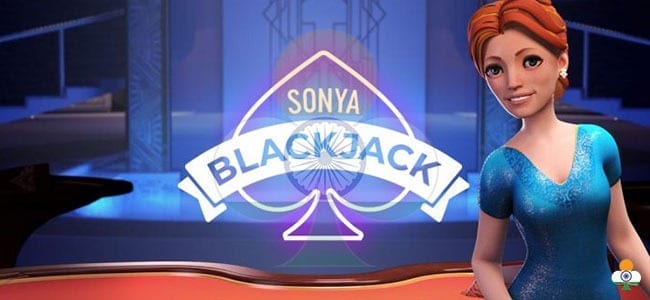 Sonya Blackjack
A masterpiece from Yggdrasil Gaming, Sonya Blackjack comes with impressive audio-visual presentations. Built using REDUX™ technology, this one offers the best of both RNG and live casino games. With classic Blackjack as its theme, the game even allows side bets such as Perfect Pairs and 21+3.
An intuitive gameplay and a 3D feature makes it one of the most playable casino games of current times. The virtual 3D casino environment transports us to a Vegas-like setup where Sonya, the beautiful host welcomes us to the table. Prepare for a brand-new casino table game experience. This one is not to be missed.
Game Type: Table Game
Theme: Blackjack
Bonus Game: No
Progressive: No
Wild: No
Scatter: No
Autoplay: No
Multiplier: No
Free Spins: No
How to Play Yggdrasil Gaming Slots and Games for Free
Yggdrasil Gaming allows punters to play its games for free before they wager real money. You can try all of their games in demo mode so you know how the gameplay in each feel like. Once you are acquainted with the games, you can play them for real money at any of the online casinos we've recommended on this list. Claim the best bonuses and make your gaming session worth the money.
Yggdrasil Gaming – Game Changers, Groundbreakers, Leaders
Yggdrasil Gaming has its roots in Malta. Founded by ex NetEnt CEO Fredrik Elmqvist in 2013, this iGaming company nurtures a vision of creating the most technologically advanced games. Their portfolio bespeaks not just quantity, but also quality. Their very name is based on a mythical tree in Old Norse that is believed to be the center of the cosmos. Yggdrasil in Norse mythology is a mighty ash tree which is considered holy. Considering the boutique nature of this provider's portfolio, it is evident they consider work holy and are committed to quality.
Their dedication to work reflects in their quick climb to success and fame. The company is not even a decade old and it has already made its presence known. This is something even veterans struggle to do. Creating a line of next-gen games and iGaming products, Yggdrasil Gaming is blowing every rival out of the water. The company is licensed by the Malta Gaming Authority, GB Gambling Commission, Gibraltar Regulatory Authority and National Gambling Office, which tells us about its reliability.
Add a regularly audited Information Security Management System (ISMS) to that, Yggdrasil is only growing from strength to strength. Over the years, it has earned the reputation of being innovators in RNG casino software development and supply. Winner of the EGR B2B Award 2018 and 2019, the International Gaming Award 2019, and many other accolades, this one is an iGaming supplier that is worth its salt. Yggdrasil Gaming's compliance with responsible gaming best practice reveals the company not just entertains, but cares for its punters as well.
Wrap-UP
To conclude, Yggdrasil Gaming has grown into a leading iGaming software supplier within a short span of time. Here's a game developer spearheading the industry with its breathtaking creations. The crew dedicates itself to designing some of the best-looking casino games in the industry packed with unique features. Innovation is its second name. Have you played an Yggdrasil game yet? Try one today. This one's a provider that…Inspires. Excites. Entertains.

Chayanika. D
Head of Content
The wordsmith of the group, Chaya is busy enjoying her newfound passion for online casino games. When she's happy, she would bet the ranch to plan and create killer casino content – the ones that urge you to play. If things don't go the way she wants them to, she would constantly act like the world is about to end. Except Vegas. That's where she plans to be.
Check out our other game provider guides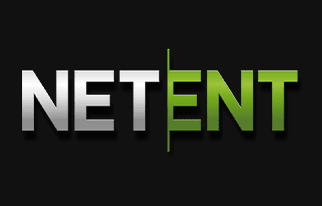 NetEnt revs up the excitement in online gambling with an enviable range of games including slots, table games, live dealer games, and more. If you are looking for trusted Indian casinos to play NetEnt games online, we've listed the best ones for you.