Best Synot Casino Websites
Synot games is a software developer in the iGaming industry. It is a part of the large Synot Group with headquarter in Czech Republic. With operation in more than 20 countries of the world, Synot Games is fast becoming a force to reckon with. Having created the online game division in 2016, Synot Games has more than 25 online games to their name.
Play Synot Games Slots and Games at an Online Casino in India
It is quite easy to play Synot Games at an Indian registered online casino. All you have to do is choose from the list of the online casinos in India that has Synot Games slots. Having chosen one, go to the casino website and register. Upon registration, locate the game you want to play, and you are underway. It is that easy.
Note, however, that you can play for free first if you are not familiar with the games. After playing for free, you can go ahead and use real money to bet.
Synot Games Game Types
Synot Games focuses, like other popular software developers, mainly on slots games. With at least a game being released each month, you can be sure their game base is increasing on a steady level. Wild Circus 256 that has up to 256 ways to win, is one of the popular slot games of Synot Games.
Not only is Synot Games interested in slot games, but they also develop roulette games, some of which include the Roulette Diamonds and VIP Roulette Ultimate.

Slot Games
---
Synot prides itself on delivering original casino gaming content – majorly
slots
– compatible with any platform. There is always a new slot game at Synot Games every month. Some of the popular
video slot
games include Armed and wild, 88 Pearls, book od secrets, and many more.

Roulette
---
Although not as popular as the slot games,
Roulette
at Synot Games is gradually getting some popularity among lovers of the software developer. Some of the Roulette games available include Roulette Diamonds, Roulette Ultimate, and others.
Synot Games Bonuses, Free Spins, and Features
Synot Games makes it easy to crack bonuses and free spins. On the platform there are several unique features, bonuses and free spins that players will find interesting. Some of these features include the following.
Mystery Symbol

This is evident in the Wild Circus. The wheel spins with the reels and a random symbol is chosen to represent a wild symbol. All occurrences of these symbols on the reels then transform into wilds.
Multiple Winning Ways

Popular Synot Games have multiple ways to win. For instance, Wild Circus 256 is a casino game that offers players up to 256 ways to win. Multiple games are popular among Synot Games.
Free Spins

Most Synot Games games offer generous free spins. Often times, these spins are hidden behind masks – an example is in the Harlequin Dice.
Respin

Respining at Synot Games is often activated by different treasures and features. If you fancy respining, try out the Mysterious Atlantis.
10 Reasons to Cheer for Synot Games
Synot Games are flexible. The slot games do not depend on any device or operating system that the user is using. It is compatible with the most popular operating systems.
The games are unique. Synot Games are outstanding, and their uniqueness makes it possible to spot them easily.
The games are easy to integrate. There is no need for the user to tweak anything from his end in other to play the games as they are plug and play.
Great technical support. There is a 24/7 technical support that ensures the best experience is available to both users and on contracted platforms.
The games are tailored to meet the customers' needs. At Synot Games, customers first are practiced through currency support, high resolutions, multiple languages, and so much more.
Rich and colorful game graphics. Synot Games provide well-rendered light and shadow for both 2D and 3D effects.
Irresistible bonuses and spins: most Synot games have bonuses and free spins for players. For instance, the 007 Fruits offer a post-win gable game to players.
Fast loading: unlike most online casino games with much lagging and hiccups, Synot Games load fast and with no lag.
Synot Games is licensed in several jurisdictions. You do not have to worry about Synot games being legal in India. Quite some popular gambling authorities license them.
New games are added every month. Not only are the modern games on the platform interesting, but they are also developing new ones every other month.
Top 6 Synot Games Games of All Time
Synot games have gone live with more than two dozen games thus far. Its games are eligible for integration on any platform and are complete with vibrant color schemes, and enticing features for added chances to win. Below are some of the top games to try out.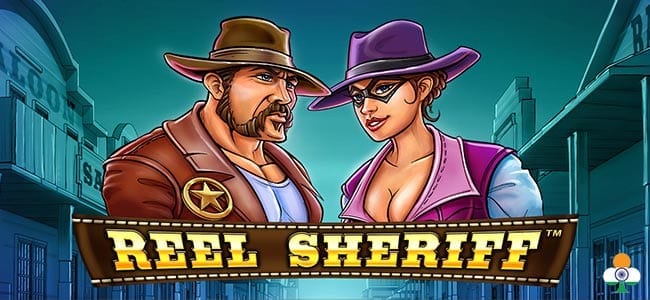 Reel Sheriff
Reel Sheriff is an exciting slot game by the developer. It is a 5-reel slot with 20 pay lines. What is impressive is that all pay lines pay both ways. When playing this game, watch out for mysterious symbols that can give you amazing prices at any point in the game.
Slot Type: Video slots
Slot Theme: Wild West
Bonus Game: Yes
Progressive: No
Wild: Yes
Scatter: No
Autoplay: Yes
Multiplier: Yes
Free Spins: Yes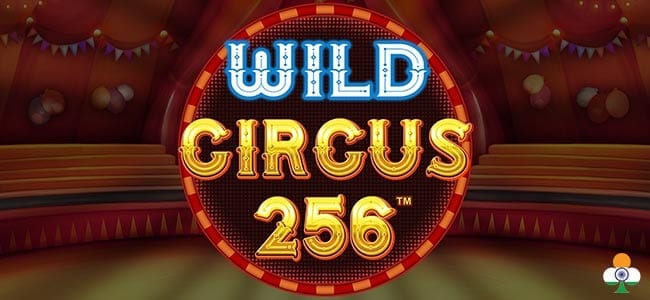 Wild Circus 256
The Wild Circus 256 is one of the most popular slot games of Synot Games. With up to 256 ways to win and up to 500x the stake in the maximum win, it is an appealing slot game for players.
Slot Type: Video slots
Slot Theme: Fruit
Bonus Game: Yes
Progressive: No
Wild: Yes
Scatter: No
Autoplay: Yes
Multiplier: Yes
Free Spins: Yes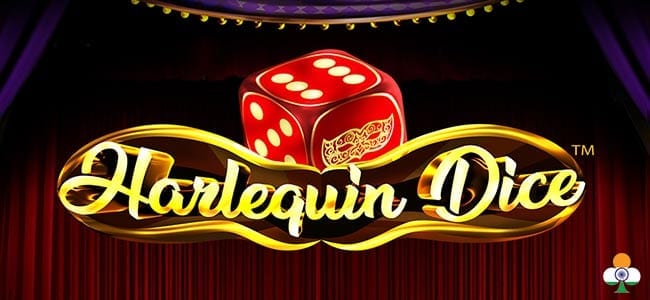 Harlequin Dice
This is a slot machine with several features. Harlequin Dice is not a variation of craps but an exciting game and popular among players of the developer. It has up to 81 paylines when you play and a maximum win of 300x the stake.
Slot Type: Video slots
Slot Theme: Dice game
Bonus Game: No
Progressive: No
Wild: No
Scatter: No
Autoplay: Yes
Multiplier: Yes
Free Spins: Yes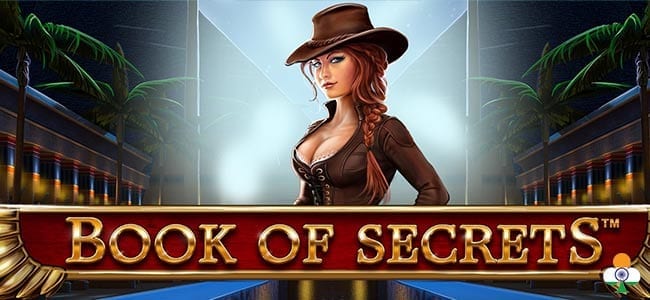 Book of Secrets
Book of Secrets is playing in the ancient tombs of Pharaoh and provides amazing treasures for players. Players need to be careful when playing this slot game has it has high volatility, which means money can easily be lost in a game, but that is also true about getting money.
Slot Type: Video slots
Slot Theme: Egyptian
Bonus Game: No
Progressive: No
Wild: Yes
Scatter: Yes
Autoplay: Yes
Multiplier: No
Free Spins: Yes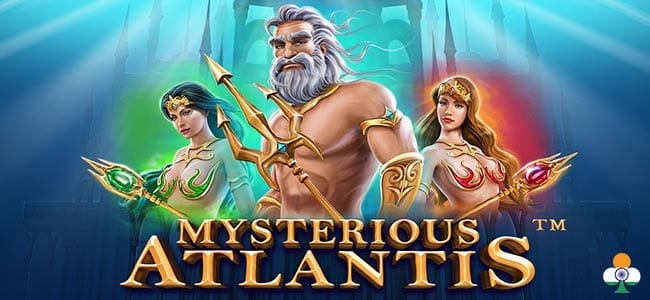 Mysterious Atlantis
The exciting feature of the game is the maximum win of 1,873x the stake. Mysterious Atlantis takes place under the sea and provides the right level of volatility for players. Although it has only 15 paylines, the excitement and experience in playing the game are not lost.
Slot Type: Video slots
Slot Theme: Adventure
Bonus Game: Yes
Progressive: No
Wild: Yes
Scatter: No
Autoplay: Yes
Multiplier: No
Free Spins: No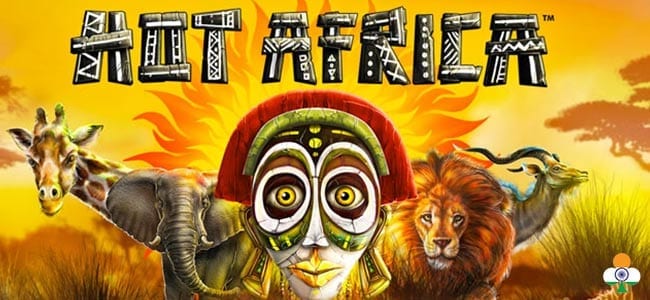 Hot Africa
Hot Africa is another popular Synot Games slot game. It is unique from other popular games in that it has a multiplier. Players can get up to 15 free spins during the game. With the theme being the foothills of Kilimanjaro, not only will players see stunning animals, but they also have the opportunity to gamble their winnings.
Slot Type: Video slots
Slot Theme: Africa
Bonus Game: Yes/No
Progressive: No
Wild: Yes
Scatter: Yes
Autoplay: Yes
Multiplier: Yes
Free Spins: Yes
How to Play Synot Games Slots and Games for Free
Synot Games slots games can be played for free. Players can look at our list of online casino that has their games. On the website, upon registration, players can be allowed to play games for free.
Synot Games – All about Innovation and Perfection
Synot Games is not just another software developer; it is one with a difference. With the many feats the developer is surmounting, it is hard to believe that operations started there recently.
Synot Games is a subsidiary of a larger company called Synot Group and has its headquarter in Prague, Czech Republic. With a presence in more than 20 countries, Synot Group is indeed an international brand with licenses in many states of the world.
Wrap-UP
Synot Games may be new in the gaming industry; however, they have shown to mean business. Having licensing in several countries within a short time is only a highlight of the things Synot games are doing right. The availability of new games every month keeps old players coming back for more and new ones joining. What then are you waiting for?

Chayanika. D
Head of Content
The wordsmith of the group, Chaya is busy enjoying her newfound passion for online casino games. When she's happy, she would bet the ranch to plan and create killer casino content – the ones that urge you to play. If things don't go the way she wants them to, she would constantly act like the world is about to end. Except Vegas. That's where she plans to be.
Check out our other game provider guides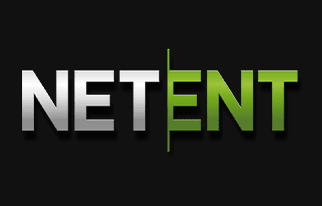 NetEnt revs up the excitement in online gambling with an enviable range of games including slots, table games, live dealer games, and more. If you are looking for trusted Indian casinos to play NetEnt games online, we've listed the best ones for you.