MONOPOLY LIVE GAME REVIEW
Are you looking for a board game worth playing? Let us show you one with amazing 3D effects! Monopoly Live from Evolution Gaming is one that bespeaks innovation. Its 3D elements are what make it unique. Need more information about this game? Read on.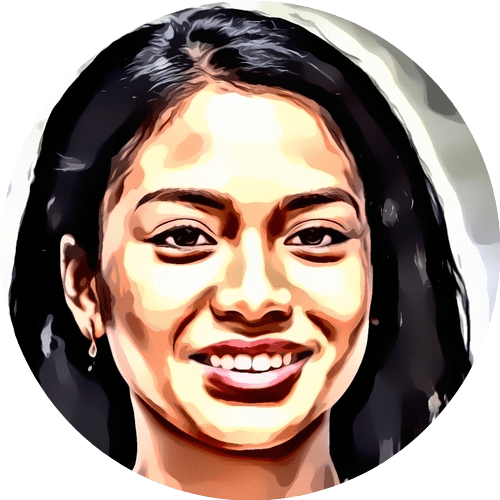 Monopoly Live Game Review: A Board Game You Shouldn't Miss
Monopoly Live is the latest live game and one of the world's most popular board games offered by Evolution Gaming. It is a new special edition of the Evolution's Dream Catcher money wheel that is a combination of live casino and the world's most beautiful board game.
Monopoly Live consists of unique game elements, amazing entertainment, and 3D bonus rounds together with chances of big multiplier wins to the players. The game is certainly interesting with the innovative spinoff of its predecessor Dreamcatcher – and we think that you will love it.
To gain a clear understanding of the game, read the Monopoly Review below before you make a bet.
How to play Monopoly Live game?
Monopoly Live is a fantastic offering that comes with exciting features that seek to improve the experience of Live Casino entertainment. The game is a unique live online version of the classical Monopoly board game that we all know and love.
The primary objective of the game is to make a correct guess of the segment where the wheel stops after the spin. The live game host will spin the super-sized wheel that is vertically mounted, and the winning point is on top.
Ready to play? You can place your bet on any of the following segments: 1, 2, 5, 10, "2 Rolls" or "4 Rolls." Your job is to guess which segment the Monopoly Live wheel will stop, and you will win the corresponding payout if the pointer on the wheel stops on your selected segment.
See the payable below for a more information.
| Segments | RTP | Quantity | Chance to hit | Pay outs |
| --- | --- | --- | --- | --- |
| 1 | 92.88% | 22 | 40.74% | 1 to 1 |
| 2 | 96.23% | 15 | 27.78% | 2 to 1 |
| 5 | 91.30% | 7 | 12.96% | 5 to 1 |
| 10 | 96.02% | 4 | 7.41% | 10 to 1 |
| CHANCE | n/a | 2 | 3.70% | Random cash prize/multiplier |
| 2 ROLLS | 93.90% | 3 | 5.56% | Up to €500,000.00 |
| 4 ROLLS | 93.67% | 1 | 1.85% | Up to €500,000.00 |
The wheel also consists of 'Chance' segments which offer instant cash and random multiplier bonus. It also has "2 Rolls" and "4 Rolls" segments and these activate an interesting 3D Bonus game that is built around Mr. Monopoly's interesting adventures.
If you want to play Monopoly Live online you must have a paid account with the respective Casino that offers the game. Unfortunately, you cannot play the game for free, although you can access it on most Indian casinos to familiarize yourself with its key features.
You can place bets on the numbers you want to bet on and there is no restriction on how to do it. You could for example place a bet on every number on the board if you wish.
The Money Wheel Game
Monopoly Live is a beautiful game that gives you both entertainment and chances to win money. The game also consists of wonderful graphics that are so captivating and can appeal to your interests. The studio also has eye catching designs.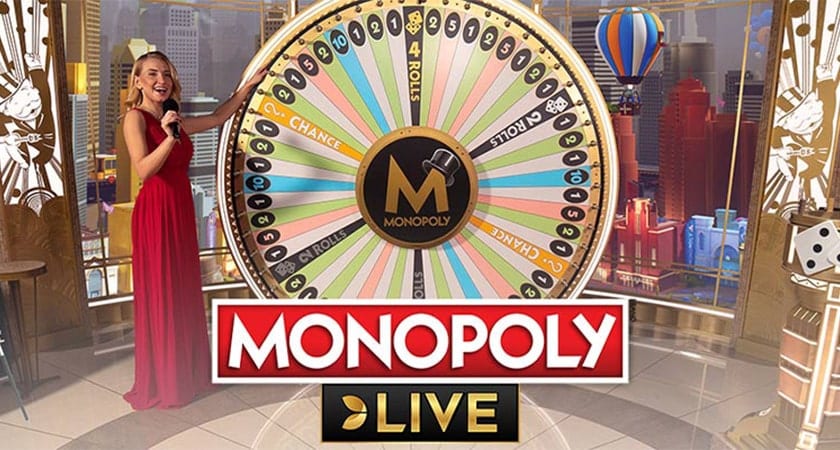 To play this game, you simply bet on the number that you think the wheel is going to stop at as indicated above. The wheel consists of 54 equal segments which are divided by pins. 48 of these segments have numbers 1,2,5,10 and each has a unique color. Other remaining six segments are as follows:
– 2x 'chance,'
– 3 '2 rolls'
– 1x '4 rolls' segments.
Chance
You will get a lucrative chance card every time you have a stake in the game and the wheel stops at the chance segment. The chance card presents you with either a random cash prize or alternatively a random multiplier bonus that goes up to x10. In the event that the Chance card presents you with a multiplier bonus, then all your bets remain in place.
The game host will then spin the wheel again where the multiplier won will multiply your winnings for the next spin. Essentially, the chance card helps you to increase your chances of winning in the next spin. If you are lucky to get a multiplier once more, then it will also be multiplied to the one you have.Let's say you first get a chance with a 10x multiplier and right after that you get one with 7x. This means that the payout chances on the board will be 70x higher than it's previous state (10×7 = 70). This also applies to the bonus rounds "2 ROLLS" and "4ROLLS".
Monopoly live 3D Bonus Round
If the you want to participate in the Bonus game, then you must place a bet on "2 ROLLS" or "4ROLLS." Whenever the wheel stops on either one of the represented segments then the bonus game starts.
Once the bonus game is loaded, and everyone is ready two dices will roll and you will move the number as the dice are showing. You will either get 2 or 4 rolls depending on what bonus game you entered. You can earn extra rolls if the dices turn out to show he same numbers.The bonus game will feature a classic monopoly board filled with juicy multipliers that the Monopoly guy will move on. The multiplying number represent how many times you will win on your stake if you land on them. But watch out for taxation and go to jail, these are two location you want to avoid to all cost!
Every time you round a lap on the table (Pass GO) the multipliers on the table will double. The highest possible multiplier on a street with a hotel is a whooping 1000x.
Monopoly Live RTP and Payouts
You can find Monopoly live on almost every India online casino site right now. The return to player (RTP) payout percentage for Monopoly Live by Evolution Gaming is 96.23%. Bets 1, 5, 2 rolls and 4 rolls fall below the theoretical payout percentage of 96.23% which limits the value of your winnings. If you want to wager Rupees on your bet, the above RTP applies.
What's our take on Monopoly Live?
Following the recent unveiling of Monopoly Live by Evolution, you can now enjoy the beautiful game on almost all Indian casino online. If you are a casino lover, then this new game is a must play. It gives you more than what you bargain for through its generous bonus rewards.
The advantage of this new game is that you can play it online from any place. Once you start playing the game, it gives you the opportunity to get bonus awards which also increases your chances of winning more money. You can also play more games through various bonus awards that you get from your bets.
Hasbro owns the trademark of the playing pieces and distinctive elements of the board name, the Monopoly. It also owns the name, logo, four corner squares as well as the outstanding design of the game board. Hasbro sets out the terms and conditions of playing the game in line with the rules and laws that regulate online gaming in a particular country.
Recommended casinos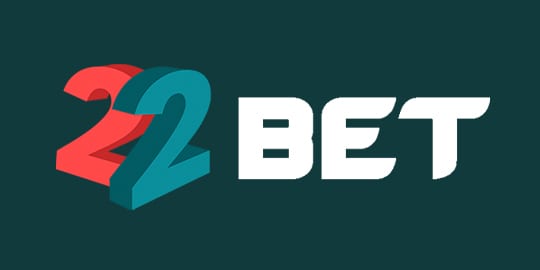 100% up to
₹25,000
Claim now
5.0
22Bet Review
18 + | T&C applies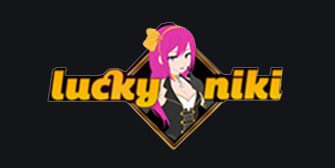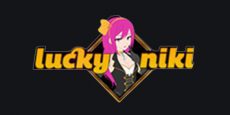 100% up to
₹100,000
250 free spins
5.0
Lucky Niki Review
18 + | T&C applies