THE OSCAR'S GRIND STRATEGY IN ROULETTE

Our extensive Oscar's Grind guide will cover all the advantages and disadvantages of this betting system. By reading our comprehensive Oscar's Grind overview, you will learn all there is to know about the famous Oscar's Grind roulette strategy.
Oscar's Grind Roulette Strategy Explained
Finding the right betting strategy for roulette can be difficult. After all, many of the strategies are only good in theory. So, is Oscar's Grind the same as all the rest, or this system could help you collect more rupees than ever before? Stick with this overview to learn if Oscar's Grind is the right betting approach to playing roulette at an online casino in India.
The Philosophy Behind the Oscar's Grind Roulette Strategy
---
Also known as the Hoyle's Press, Oscar's Grind is one of the most popular roulette strategies in the modern casino world. Of course, Indian players are also trying to boost their profits by implementing this betting approach. But, only disciplined players are worthy of using Oscar's Grind. As a matter of fact, the urban legend says that the name of the system comes from a heavily disciplined player named Oscar.
Legends aside, the first one to describe the strategy was the renowned Allan Wilson, no more no less. In 1965, he documented the basics of Oscar's Grind in his book "The Casino Gambler's Guide". Needless to say, the book would go on to become a legend of its own, and Oscar's Grind survived to this day. Clearly, this system has much to offer, and that is why it is commonly used in Indian online casino websites.
How Does Oscar's Grind Work?
---
In essence, Oscar's Grind is a positive progression system, which means that punters should increase the bets after a win, not after a loss. Unlike the Martingale or the Paroli, Oscar's Grind does not have steep progressions since the players are not required to double the bets. For that reason, some experts refer to Oscar's Grind as a conservative betting approach.
Either way, here is the breakdown of the steps you will be taking when trying out the Oscar's Grind roulette strategy. First of all, it is imperative that you set betting limits. In other words, you should determine the maximum number of rupees you are allowed to spend during the session. Of course, the stop-loss limit is nothing but a safety feature and you will only reach it in the worst-case scenario.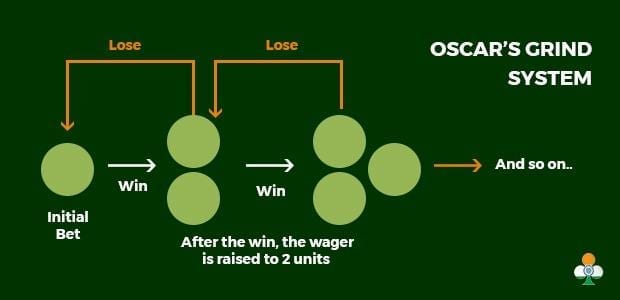 After that, you can start the sequence. In fact, Oscar's Grind can be divided into sessions, and the most common practice is to have four sessions in one cycle. To clarify, you should first bet 1 unit. If you win, play again with the same bet. If you lose, play until you win. After that, the bet should be increased to 2 units. If you win, your profits will be +1 unit, which is the goal of every cycle in Oscar's Grind. Every time you achieve such a result (+1 profits), the betting sequence should go back to the initial bet of 1 unit.
In short, the 'rules' for the Oscar's Grind roulette strategy are:
If you lose – the bet remains the same for the next round
If you win – increase the bet until you have +1 profits
We are betting on black
In a sequence of 10 bets where red and black both showed up 5 times, (50/50) we managed in the above scenario make a 40% profit
Ideally, the +1 situation will happen every so often, and you should not bet huge amounts. For that reason, experts recommend that punters should restart the sequence at the stage number four. By doing so, the players in online casinos in India would not expose themselves to massive risk. Of course, the graph will illustrate the progressions and how much rupees you will put at stake with each new level.
This sequence shows how it looks like when we start our sequence with a win-streak and manage to bank and go back to the original bet size of ₹40 at the right time
We are betting on black
Next graph shows what would happen in the same sequence if we failed to bank at the right time and increased and lost the bet after the one from ₹120.
We are betting on black
Even though we took a huge hit that took our biggest bet early in the sequence followed by a long losing streak, we still managed to end up with a positive balance in the end.
Can Oscar's Grind Roulette Strategy Beat the House Edge
---
The main philosophy behind the Oscar's Grind betting system is that the winning streaks should compensate for the losing ones. Yet, this is easier said than done.
In other words, the casino has an upper hand when it comes to long-term play. To be precise, the house edge on the so-called American roulette is 2.7%. And, this percentage offsets the balance on the outside bets in roulette. Remember, these propositions should offer 50/50 chances, but this is not the case. As a result, the so-called even money bets, such as red/black, even/odd, or high/low are not 'even' to begin with.
The bottom line is that Oscar's Grind strategy is powerless against the casino when it comes to long-term play. Yet, short sessions could be a whole new story. Indeed, players in online casinos in India could have luck on their side when playing roulette. In those cases, it is possible to come out ahead and leave a casino with a big bag of rupees.
Advantages of the Oscar's Grind Roulette Strategy
---
As we said, Oscar's Grind is a conservative betting system, which means that punters will keep their losses at a minimum.
In a way, this is one of the main pros of this betting approach. After all, everyone wants to use a reliable and trustworthy roulette strategy.
Moreover, Oscar's Grind is simple and easy to use. Yet, the main benefit of using this betting model is that your guaranteed wins will be 1 unit. In other words, you will win something, at least.
Disadvantages of the Oscar's Grind Roulette Strategy
---
On the other hand, Oscar's Grind is not perfect, and this system has a couple of disadvantages as well. For example, players often complain that this betting system seems complicated.
Yet, the main 'problem' with the Oscar's Grind roulette strategy is that sometimes you may need to play for hours to finish the cycle. In other words, losing streaks could 'put you in a hole'. After that, it could take dozens of spins to return to the +1 position.
During this process, your bankroll could be depleted before you realize what hit you. In a way, the entire concept of Oscar's Grind is built around the 'low risk-low gains' premise.
Modifications to the Oscar's Grind Roulette Strategy
---
It goes without saying that Indian punters can modify and adjust the system to suit their tastes. At the end of the day, we all have different playing styles and betting preferences.
For instance, players can decide to spice things up by doubling the bets. Of course, such an action would cause an inevitable increase in the risk department. For that reason, we recommend a cautious approach whenever you try to implement Oscar's Grind to your roulette sessions.
How Difficult is Oscar's Grind Roulette Strategy?
---
Even though it may seem like a complex system, Oscar's Grind is one of the simplest strategies out there. Let's face it – the system would not survive the test of time if it was not easy to understand. In short, you will not need a pen and paper when using this system. Also, the simplicity of Oscar's Grind is suitable for novice players and beginners.
100% up to
₹80,000
Multiple Bonuses!
Up to
₹100,000
+ 10 Free Spins
100% Up to
₹60,000
on Live Casino
150% up to
₹20,000
on Live Casino
Claim
₹10,000
on Live Casino
100% Up to
₹10,000
+50 FREE SPINS
The Verdict
---
After everything we said about the system, it is clear that Oscar's Grind is an attractive and well-defined strategy. Of course, it does come with a set of pros and cons. So, Indian players should examine those features before risking their hard-earned rupees. At the same time, Oscar's Grind can boost the excitement of the roulette sessions in the top online casinos in India.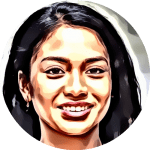 Shruti J.
Head of Content
The wordsmith of the group, Shruti is busy enjoying her newfound passion for online casino games. When she's happy, she would bet the ranch to plan and create killer casino content – the ones that urge you to play. If things don't go the way she wants them to, she would constantly act like the world is about to end. Except Vegas. That's where she plans to be.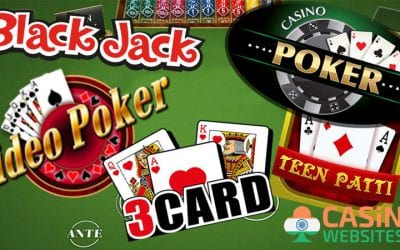 Casino card games offer an amazing mix of thrilling gameplay. And they come with the potential for big wins, as many of them have very high RTPs. Games like Blackjack, Baccarat, and Video Poker are among the most popular and they deserve a try!

Welcome offer: 100% Up to ₹60,000 | on Live Casino

Casino of the Month
100% Up to ₹60,000