243 WAYS SLOTS FROM MICROGAMING
If you're an ardent slot fan, then you know how integral Microgaming has and continues to be in the gambling world. Well, you'll get to enjoy the creativity, integrity, work ethic, surprises, and much more through these ten 243 ways slots.
Best 243 Ways Video Slots from Microgaming
---

The public's thirst for 243 ways video slot s is on a fierce rise and Microgaming is stepping in with the much-needed drop to quench their thirst. This is despite the supply failing to meet the demand.
Microgaming is one of the leading software developers in the world. This is evident in the quality of games they provide including video slot games. Today, we'll narrow down to the best 243 ways video slot s from this giant software developer in no particular order.

Doesn't it sound romantic already? Who wouldn't want a never-ending romance? Vampires are the only ones capable of enjoying this kind of love and Microgaming takes right into the heart of this love story of paranormal creatures through this chilling video slot game – Immortal Romance.
Spin the 5 reels and prepare to pocket massive wins courtesy of the 243 ways to win. The Wild Desire feature will activate in the base game to give you up to 729 000 coins. It doesn't end there because you also have the Chamber of Spins feature that offers 4 other mini features. Find out whether the love lives on.

HBO's global hit TV series makes a debut in the gambling world through Microgaming's Game of Thrones video slot game. The series draws its inspiration from a George R.R. Martin best-seller and features 243 winnings ways.
The most exciting part of the video slot comes in the bonus features, the Free Spins feature to be precise. This will see you get a chance to serve the 4 Houses of Westeros. They include the Targaryen House, The Lannister House, the Stark House, and the most lucrative one being the Baratheon House with a possible win of a jaw-dropping 20,250 times your bet.
The other feature is the Scatter Bonus feature which is more of a consolation prize after missing the free spins. Don't worry, you don't need the Queen's English to land heavy wins. Lady luck is enough.

When Steven Spielberg's released the iconic Jurassic Park movie, the world came to a standstill. Microgaming decided to pay tribute to this amazing film by creating a video slot game based on it. The video slot features 5 reels and 243 winning ways with several bonus features.
The first one appears in the base game and is called the T-Rex Alert Mode feature, which features a T-Rex on the reels in all 6 spins for a massive combo. The Free Spins feature steals the spotlight in this video slot and players get to play 5 other mini-features, all depicting different creatures.
This video slot is not for the faint-hearted, especially with the creatures in the game. Then there's the Parallax Scrolling effect that breathes life in the video slot.

Settle down now. This video slot is far from what you think. Well, maybe not too far. Dragonz comes with 5 reels and 243 ways to win and is powered by Microgaming. You must be thinking that Dragonz is all about scary dragons. Fortunately, that's not the case.
It's all about 4 friends Gobble, Frost, Switch, and Flint on an adventure to explore the skies. There's nothing much to it apart from the Wild Deal feature that adds wilds to the reels for a chance to win big. The other feature is the Free Spins feature that comes with 4 different options each taking the four friends' names.

"I'll be back!" Remember that famous quote from the Terminator movie? Of course, you do but if you don't, this video slot from Microgaming was so kind to include the classic catchphrases by Arnie. 5 reels and 243 winning ways are what you expect.
In terms of gameplay, players will have first-hand experience when they play the T-800 Vision feature. You'll scan for targets through the terminator's eyes, which is quite exciting. You'll also have the popular Free Spins feature where you'll play on an extended 1,204 winning ways.
This means you have a higher chance of winning big. In fact, you could hit 2,950 times your bet. You may want to go back in time and save John as well but for now, "Hasta la Vista baby."

A fish party? How does that even look? Well, Microgaming is about to show you how to get down like the fish. You can also borrow some tips from Finding Nemo but that aside, Fish party promises to bring the house down with up to 97,000 coins up for grabs.
Expect the usual features including the Free Spins feature that promises to fill your pockets. Also, you can try out the Gamble feature if you feel lucky enough where you get to gamble your recent winnings.

Norse mythology strikes again. This time Thor leads the assault with his famous sledgehammer in an electric Thunderstruck video slot game from Microgaming. This game became so popular that the developer was forced to release a sequel – Thunderstruck II.
The Free Spin feature is the only bonus round in this video slot. Wipe off that frown off your face because this feature offers a ton of winning opportunities starting with 500 times your stake for landing 5 scatters. Prepare yourself because the god of Thunder is about to make it rain in your pockets.

Imagine that. Sounds dangerous, don't you think? Well, you're right. Don't let the pretty faces fool you. In fact, their nicknames will have you thinking twice about approaching them. Infiltration, Sniper, Tactical, Artillery, Leader, and Demolition.
Most of the wins will come from matching symbols on the reels with the scatter symbol being the most lucrative. Land 5 of them and you'll pocket 30,000.
Of course, you'll get a chance to flex your muscles with the Free Spins, 15 to be exact. In each spin, one of the reels will be turned wild and they can be re-triggered for more wins. Lock and load my friend.

Just when you thought you've had enough of bank heist themed video slots, Microgaming hits you with Bust the Bank. Before you jump past it, you may want to join the heist because the developer promises nothing but action.
The Piggy Bank bonus round which will come alive when the Piggy symbol appears at random on the 3rd reel. From there, you'll get a chance to smash the piggy bank to reveal a cash prize that could run into the thousands of coins.

Hugh Heffner lived the life, huh? It's hard to deny that, especially with the fine ladies at the Playboy mansion. Let's leave what goes on in there to your imagination. The game features 5 reels and 243 winning ways and the symbols, as you would expect, are the Playboy bunnies.
There are 4 in particular and will fire up once you activate the Free Spins feature. Even then, you'll need to activate it 5 times to play the mini-features each represented by a bunny. Kimi, Sofia, Ashley, and Jillian are the mini-features you expect to play.
There's still another bunny from the hat but this time, all the reels may go wild in each free spin courtesy of the Wild Night feature. There's still a lot to explore but you must first enter the mansion.
Conclusion
---
Microgaming continues to blaze the trail when it comes to video slot production. In fact, with such increasing demand, it's safe to say that they are under pressure to deliver more 243 video slots. Nevertheless, with such a reputable name in the industry, there's no doubt they'll deliver the goods.

Chaya
Head of Content
The wordsmith of the group, Chaya is busy enjoying her newfound passion for online betting. When she's happy, she would bet the ranch to plan and create killer content – the ones that urge you to place a bet. If things don't go the way she wants them to, she would constantly act like the world is about to end. We love how she can never decide between Kohli and Dhoni.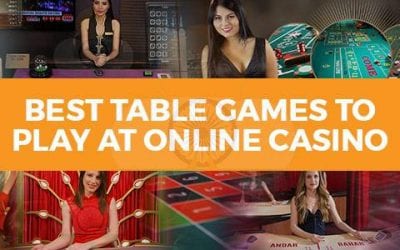 Casinos without table games are not casinos enough. Blackjack, Roulette, Baccarat, Poker and all those popular variants are what give these gambling establishments their iconic glamor. Let's get started with the best casino table games online.

Welcome offer: 100% Up to ₹60,000 | on Live Casino

Casino of the Month
100% Up to ₹60,000