Sevens and Fruits: 6 Reels Slot Review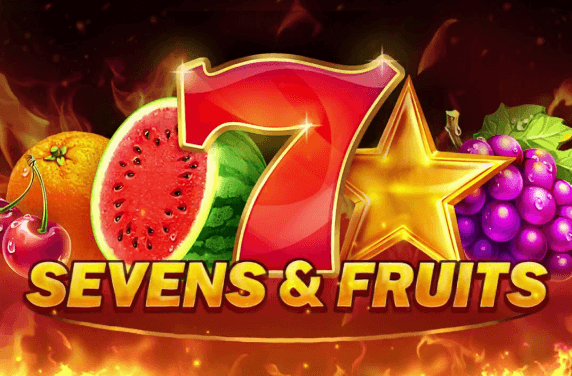 Play This Slot for Real Money
Slot facts
Software provider
Playson
Casinos to Play Sevens and Fruits: 6 Reels Slot
Classic Fruit Theme
Enjoy the new both ways to win functionality
Introducing an extra 6th reel
Fruity action continues thanks to the sequel to the original Fruits & Sevens game. The new slot, Sevens and Fruits: 6 Reels features new additions to improve gameplay. Look out for a 6th reel, the new both ways to win function, and a 95.82% RTP.
Sevens and Fruits: 6 Reels Slot: Classic Fruit Theme
The sequel to the original Sevens & Fruits slot under the Timeless Fruit Slots portfolio is finally out. Served straight from Playson's creative kitchen, this iconic slot developer presents Sevens & Fruits: 6 Reels.
The new slot game sticks to its guns as far as the theme goes. However, players should expect a bit of a twist in the number of reels and how the slot will pay.
You'll be glad to know Sevens and Fruits: 6 Reels offers an extra reel, meaning the video slot offers a total of 6 reels. Furthermore, players will now win both ways, increasing your winning chances.
What else does this sequel have to offer? Find out in this exclusive review.
Gameplay
The gameplay in Sevens and Fruits: 6 Reels hosts the biggest changes in the game. For starters, you'll now have 6 reels hosting the usual fruits and sevens instead of the original 5. The paylines though will remain at 5.
Now, you must be thinking to yourself that this still limits how much you can win. The good news is Sevens and Fruits: 6 Reels allows you to win both ways – left to right and right to left. This will increase your winning chances, meaning you'll win quite often.
SIGN UP AND PLAY SEVENS AND FRUITS: 6 REELS SLOT FOR REAL MONEY
Symbols
Heading into the symbols responsible for your payout, you can expect the same symbols available in the original slot – fruits and sevens. Having said that, you'll come across symbols such as lemons, plums, cherries, and oranges. Keep in mind, these symbols lie at the bottom of the paytable.
Further up the paytable, you'll encounter the big guns starting with the grapes and watermelons. However, the Red Seven symbol promises to put a smile on your face. This is the most rewarding symbol in the game and if you match 6 of them, you'll receive 1,500 times your stake.
Apart from the usual symbols, the slot also offers a golden star symbol that acts as the scatter symbol. You know scatter symbols as keys to the bonus features. This time around, there's no door to open.
Instead, the star will offer you 100 times your stake should you land 6 scatter symbols. Note that there's no wild symbol in this slot.
Below is the paytable for Sevens & Fruits slot.
Bonuses
Unfortunately, for the lovers of bonus features, Sevens and Fruits: 6 Reels doesn't offer bonus features such as free spins and the like. All wins reside in the main game and that means you'll have to rely on the game symbols.
Nothing to worry about because they pay out quite well.
RTP
The return to player in Sevens and Fruits: 6 Reels stands at an impressive 95.82%. Impressive because few slots in this category offer such a return on investment.
Volatility
It's a delicate affair trying to balance between payout size and how often that happens. Well, Sevens and Fruits: 6 Reels achieves this balance because it offers a medium variance. In that regard, you should look out for frequent payouts.
Graphics
For a classical fruit-themed slot game, there's not too much to look out for in terms of visual design and graphics. However, that doesn't mean Playson didn't put its best foot forward. The graphics give the slot a modern look with crisp 2D symbols.
Other than that, the slot game also features cool animations such as the spitting of fire and a Big Win message that appears with raining coins when you land big wins.
Payout
Sevens and Fruits: 6 Reels may be a classical fruit-themed slot but that doesn't mean the payouts are mediocre. If anything, they are anything but. The base symbols do well to fill the gap left by the absence of bonus features.
In particular, the red seven steps up with 1,500 times your total stake. You should also lookout for the scatter symbol played by the star that will award you up to 100 times your bet.
Verdict
Sevens and Fruits: 6 Reels is an entertaining slot game although not the way you'd expect it to be compared to other action-packed titles. Nevertheless, that is the essence of it since it's a classical slot aimed at cutting down on the intense action and focus on the roots of slot machines.
This latest title off of Playson's production line nails it while still maintaining a modern look. All in all, Sevens and Fruits: 6 Reels is a laid-back slot likely to rekindle memories of the first slot machines. If this is what you're looking for, you're in the right place.
PLAY NOW