Double Down in BlackJack: Good or Bad?

Double down in Blackjack is a very popular option among Indian online casino players. But, is it worth it? What does Double Down actually mean? We have put together a comprehensive guide that will answer all your questions about Double Down.
Should I Always Double Down In Blackjack?
Even though blackjack is one of the most popular casino games, it is clear that blackjack is not the most exciting of games in an online casino. After all, blackjack cannot offer staggering jackpots that would let you win millions of rupees and change your life in a second.
On the contrary, blackjack is a game with good odds, but with relatively small payouts. For that reason, some online casinos in India will allow players to double down. But, not all players are informed about this wager that can boost their winnings. Therefore, stick with our guide and learn if you should always double down in blackjack.
What Does It Mean To Double Down In Blackjack?
---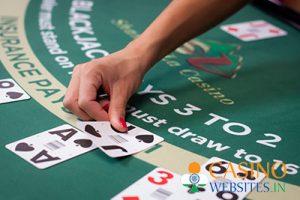 As the name implies, to double down means to double the initial wager in a game of blackjack. So, when the dealer provides the player with two cards, the player can double the wager if he feels that his hand has a certain winning potential. The player receives one more card, which is his final card in the hand.
To sum up, you need to place another wager next to the original one to receive one more card and close the hand. After that, the showdown between the player's and the dealer's hand can begin.
In addition, it is important to note that the time window for doubling down in blackjack has a limited duration. To clarify, you can place this wager at the start of the hand, before any other moves are performed.
Why Are Indian Players Afraid To Double Down In Blackjack?
---
Over the years, doubling down has gained a fair amount of notoriety in online casinos in India. In fact, not all casinos allow for this option at their blackjack tables.
So, why is doubling down such a 'problematic' wager? Well, this betting decision increases the risk of losing your money. In other words, when you place more rupees on the table, you could also lose more. On top of that, many players are not familiar with the correct betting options with this wager. That is, they don't know whether they should always double down in blackjack or not.
As a result, casino goers often misplay their hands and lose their hard-earned rupees because of doubling down. To be honest, this betting option does increase the thrill of playing blackjack. But, at the same time, the losses can grow as well. In a way, the increase in excitement is both a blessing and a curse.
Even so, there are certain 'rules' which can help you make better decisions when playing blackjack in an Indian casino.
When To Double Down?
---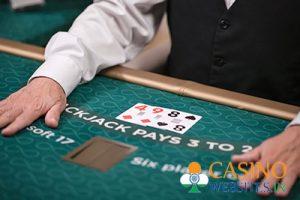 To cut to the chase, here is the answer to the big question – Should you always double down in blackjack?
Well, the short answer is no. Here is why.
Because you will receive an extra card when you double down, you should only use this option when there is no chance of going bust (going over 21). In simple terms, this translates to:
NEVER double down if you have anything over 11.
So, once we have that sorted out, we can move on to those situations in which you should double down. And, those situations are the ones when the dealer is showing a weak upcard. In a game of blackjack, weak cards are the ones from 2 to 7. To sum up:
ALWAYS double down if you have 9, 10, or 11, and the dealer is showing a weak card
For example, if you decide to double down on a 9 vs 2, you will not face a risk of busting. Even if you get a 10-value card, your maximum total will be 19, which is a promising number in blackjack. With a bit of luck, the dealer will either go bust or his hand will stay lower than yours.
With that being said, it is advisable not to double down if the dealer is showing a powerful card. In other words, NEVER double down if the dealer is holding an Ace or a 10-value card. The reason for this simple – you don't want to put your rupees under unnecessary risk. If the dealer has a strong hand, it is better to take a cautious approach and try to minimize the damage.
Conclusion
---
Online blackjack is all about finding the balance between playing it safe and taking chances. The same goes for doubling down in blackjack. So, it is important to know when it's the right moment for this call. However, if you follow the guidelines we provided, you should be able to boost your winnings. Meaning,  you could earn some more rupees by playing blackjack at some of the best online casinos in India.

Chaya
Head of Content
The wordsmith of the group, Chaya is busy enjoying her newfound passion for online betting. When she's happy, she would bet the ranch to plan and create killer content – the ones that urge you to place a bet. If things don't go the way she wants them to, she would constantly act like the world is about to end. We love how she can never decide between Kohli and Dhoni.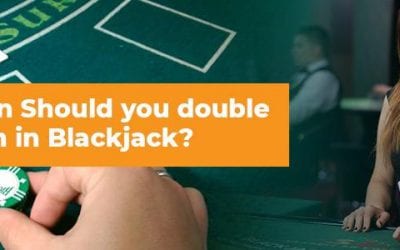 The double down option in Blackjack offers a quick way for Indian online casino players to earn bigger winnings. So, when should you take advantage of this option? We have put together a complete guide on when you should double down in Blackjack.