Top Diwali Casino Bonuses for Indian Gamblers in 2021
Diwali 2021 is around the corner. Online casinos and lottery sites are handing out tempting bonuses. Don't want to miss the fun? Check out the top offers we sorted for you from the best casino websites for Indian players. Let the fun begin!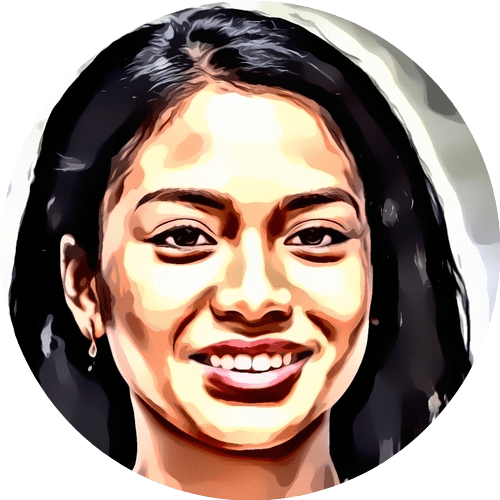 The festival of lights is around the corner. But given the pandemic, this isn't the way you planned to celebrate, is it? There could have been loads of gift shopping and inviting guests. There could have been fun get-togethers and merry-making over endless rounds of Teen Patti. Now you're stuck at home and sulking, and even more so because firecrackers are getting banned in certain regions.
Nevertheless, the spirit of the festivities is still in the air, unmarred by the pandemic. You can still light up as many earthen lamps as you want and play your favorite card games at online casinos. You can even play these games for real money and win cash. The best part is Diwali brings exclusive bonuses from gambling operators in plenty.
Below I've listed the best Diwali casino bonuses that are currently running or coming up.
1. Betway – The Great Indian Festival Prize Draw
Imagine sitting at home and bagging a luxury SUV car, 24K gold, Apple MacBook Pro, cash rewards and more! That's what Betway is offering this Diwali. Begin your celebrations with the operator's Great Indian Festival Prize Draw. This is an opt-in offer on live casino for select Betway customers only. Hurry! The offer is valid from 1st September 2021, 12 AM IST to 23rd November 2021, 11:59 PM IST.
Bonus Details
Bonus details
Promotion ID: 195458.
The offer is valid on any Live Table game on Betway during the promotional period.
Only Indian players can qualify for entry by depositing a minimum of ₹2,000 and wagering a minimum of ₹2,000.
There's a 30x wagering requirement on bonus.
All qualifiers will receive 1 ticket. Thereafter, they would receive an extra ticket for every ₹2,000 wagered.
There is no limit to the number of tickets you can hold during the promotional period.
Wagering during weekly challenges will add the tickets to the main prize draw.
Players will also be able to win extra rewards in the weekly challenges as follows:

 Double Challenge: 1st to 8th Sept: For every ₹2,000 you wager on any Live Casino game, Betway will double the number of tickets.
 Super Boost Challenge: 15th to 22nd Sept: Deposit minimum ₹5,000 and wager ₹5,000 to win ₹500 Bonus credit and 2 Bonus tickets.
 Teen Patti Challenge: 29th Sept to 6th Oct: For every ₹2,000 you wager on live Teen Patti, the number of tickets will be doubled.
 Andar Bahar Challenge: 13th to 20th Oct: For every ₹2,000 you wager on live Andar Bahar, the number of tickets will be doubled.
 Victory Bonus Challenge: 27th Oct to 17th Nov: For every ₹5,000 you deposit and wager on Teen Patti or Andar Bahar, you'd get 5 Bonus tickets.

Tickets accumulated during weekly challenges will be added to the main prize draw within 72 hours from the end of the promotion.
Apart from the final draw, Betway will also offer a monthly Lucky 7 draw. You need a minimum of 7 tickets to qualify for the same. Participate in this draw on the 7th of every month – 7th September, October and November. The prizes are as follows:
₹5,000 – 1 Prize
₹3,000 – 2 Prizes
₹2,000 – 2 Prizes
₹1,000 – 2 Prizes
The prizes of the Great Indian festival main draw are as follows:
1 – Luxury SUV car worth up to Rs 15 Lakhs
2 – 50 Grams 24 Karat gold
3 – Apple Macbook Pro
4 – ₹50,000 Cash
5 – ₹30,000 Cash
6-10 – ₹20,000 Bonus Credit
11-20 – ₹15,000 Bonus Credit
21-30 – ₹10,000 Bonus Credit
31-40 – ₹5,000 Bonus Credit
41-50 – ₹2,500 Bonus Credit
51-100 – ₹1,000 Bonus Credit
100-500 – ₹750 Bonus Credit on Teen Patti
500+ – ₹100 Bonus credit on Teen Patti
Bonus details
The bonus credit or cash prize will be credited within 72 hours of the promotion ending.
The Luxury SUV car may take up to 12 weeks to be delivered.
The 24K 50 gm gold and MacBook Pro will take 4 – 7 weeks to get delivered.
The winner of the SUV car, 50 gm gold and Apple MacBook Pro will require to undergo KYC verification and Source of Wealth checks.
The SUV car will be awarded upon receipt of required documents necessary for procuring and registering it within the legal jurisdiction of the state of residence.
The SUV car will be either a Kia Seltos or Hyundai Creta depending on factors such as dealer/showroom availability and wait times. In case of non-availability, a similar car within the given price range will be awarded.
The car can be registered only in the name of the winner. Transfer of registration is not permitted.
All the prizes in the bonus are non-transferable.
An alternative prize can be awarded by Betway in case of non-availability of a prize specified in the terms and conditions.
The promotion is limited to one player per registered account at Betway.
Betway's general terms and conditions apply.
2. 10Cric – Diwali Free Spins Giveaway
10Cric is rewarding players with loads of free spins this Diwali. Play the Diwali Lights slot and you'll receive the free spins on The King game. You don't want to miss this offer, do you? Play the game between 11 and 16 November to grab it.
For the uninitiated, Diwali Lights by Indi Slots is one of the top slots that offer 243 ways to win. With 92.7% RTP, this is the game to play when you are looking forward to sparky winnings. Play it during the promo period at 10Cric casino to win 20 free spins on The King – another popular and unmissable slot game.
Bonus Details
Log into your 10Cric casino account from 11 to 16 November.
Play at least 10 rounds on Diwali Lights slot.
Accept the popup to receive 20 Free Spins on The King slot.
3. Betwinner – 130% up to ₹8000
Betwinner's Diwali offer is exclusively for new players. The operator is giving out 130% up to ₹8000 instead of its usual 100% up to ₹8000. Enter the promo code DIWALIBONANZA and register to avail yourself of the offer. The best part is the terms and conditions regarding wagering requirements and minimum deposit remain the same. Lose no time because this offer would be valid for 7 days from 14th November to 20th November.
A 130% instead of 100% match bonus would mean you'll have to deposit less money than usual. Earlier, depositing ₹8000 would fetch you another ₹8000. But with the exclusive Diwali bonus, you will have to deposit only ₹6154 to get ₹8000. If you haven't opened your account at Betwinner, do it today!
4. Lotto247/PlayHugeLottos – Up to $936 million in Jackpots
Lotto247/PlayHugeLottos is all set to make this Diwali an extra special one. The fun starts from 9th November with the lottery site promoting $850 million in jackpots. This promo will be hosted in the site's most exclusive jackpots – Powerball Plus, Mega Millions Max and SuperEnaMax as follows:
Monday – Mega Millions Max – $330,000,000
Tuesday – SuperEnaMax – $312,000,00
Wednesday – Powerball Plus – $208,000,000
Thursday – Mega Millions Max – $350,000,000
Friday – SuperEnaMax – $325,000,00
Saturday – Powerball Plus – $261,000,000
By the 14th of November, the jackpots will accumulate to $936 million. Get going now!
5. QueenVegas – €2500 + 2500 Free Spins
QueenVegas's Diwali Light Festival Tournament Promotion will happen on the 14th of November and bring you a reward of €2500 + 2500 Free Spins. Rush to buy tickets between the 5th and 14th of November. The price is 0.5 cents (₹50) for one ticket. Also, for every €$10 (₹100) you deposit, you'd receive 1 ticket to the tournament. Players should note that they need to log in to view this offer.
Bonus Details
The prize pool distribution is as follows:
1st Prize – $/€500 + 300 FS
2nd Prize – $/€300 + 200 FS
3rd Prize – $/€200 + 150 FS
4th Prize – $/€100 + 150 FS
5th Prize – $/€50 + 75 FS
6th Prize – $/€50 + 75 FS
7th Prize – $/€50 + 75 FS
8th Prize – $/€50 + 75 FS
9th Prize – $/€50 + 75 FS
10th Prize – $/€150 + 250 FS
11th Prize – $/€25 + 50 FS
12th Prize – $/€25 + 50 FS
13th Prize – $/€25 + 50 FS
14th Prize – $/€250 + 100 FS
15th Prize – $/€25 + 50 FS
16th Prize – $/€25 + 50 FS
17th Prize – $/€25 + 50 FS
18th Prize – $/€25 + 50 FS
19th Prize – $/€25 + 50 FS
20th Prize – $/€25 + 50 FS
21st Prize – $/€200 + 150 FS
22nd Prize – $/€25 + 25 FS
23rd Prize – $/€25 + 25 FS
24th Prize – $/€25 + 25 FS
25th Prize – $/€25 + 25 FS
26th Prize – $/€25 + 25 FS
27th Prize – $/€25 + 25 FS
28th Prize – $/€25 + 25 FS
29th Prize – $/€75 + 100 FS
30th Prize – $/€75 + 100 FS
Don't miss the surprise rewards at the 10th, 14th and 21st positions.
6. ComeOn! – Play Teen Patti to Win a Free Bet
Deposit a minimum of ₹2000 on Teen Patti at ComeOn! to get a ₹500 (5 EUR) free bet and a chance to win gold coins! This promotional offer runs from 9th to 15th November.
7. Pure Casino – Cashback on Live Casino
This Diwali, Pure Casino brings you the biggest dhamaka offer of the year! Celebrate the great Indian festival and win 10 Lakhs of Pure Gold Coins, Amazon Vouchers, Cashbacks, Bonuses, Free Bets and more!!! Here's how you can participate to win exciting prizes:
Login and deposit ₹1000 or more during 9th – 15th November to qualify for the prize draw
Every day between 9th – 15th Nov, Pure Casino will pick a new lucky winner who will win Amazon voucher worth ₹10,000! (Tip: Deposit every day between 12 AM – 11:59 PM IST Nov for better chances at winning)
All players who have deposited ₹1000 or more between 9th – 15th Nov 2021 will qualify for the 10 Lakh Gold Coin Prize Draw where 10 lucky players will win a Gold Coin each!
Gold Coin winners will be drawn on 16th November and will be informed by email and phone.
To make your Diwali even more special, Pure Casino has special promotions running throughout the Diwali week:
Monday: 9th – Tue 10th Nov: Get a 10% CashBack from Live Casino games
Wednesday 11th Nov: Get a 10% Reload bonus – Unlimited bonus – No caps
Thursday 12th Nov: Get an exclusive Bonus Round upon deposit on one of our popular games
Friday 13th – Sun 15th Nov: Get 50% Weekend Reload Bonus up to Rs 15,000 + up to 60 free spins!
8. LottoSmile – 20% Discount on All Lotteries
Why should Diwali offers be restricted to standard casino games only? Surprises are coming up for lottery lovers as well! LottoSmile is offering a 20% discount on all lotteries from the 1st of November to the 21st. This is the best time to try your luck! Hurry before the offer ends.
US Powerball, Euro Millions, Mega Millions, EuroJackpot, SuperEnaLotto, La Primitiva – LottoSmile is heaven for Indian lotto players who want to buy tickets to international draws or bet on the outcome. Don't miss this opportunity.
9. Parimatch – 10 Crores+ in Cash Prizes
Diwali celebrations at Parimatch have already begun! The operator is paying out more than 10 crores in cash prizes this year. Register, play any live casino game and start collecting points (₹100 = 1 point). The offer is valid from 1st November to 15th November.
There's a reward for the top 100 places as follows:
Grand Prize (1st Place) – 1.1 crore
2nd to 4th Place – 54 lacs each
5th to 9th Place – 36 lacs each
10th to 15th Place – 18 lacs each
16th to 20th Place – 14 lacs each
21st to 45th Place – 7 lacs each
46 to 100th Place – 3.5 lacs each
Happy Diwali!