WHEN SHOULD YOU DOUBLE DOWN IN BLACKJACK?
The double down option in Blackjack offers a quick way for Indian online casino players to earn bigger winnings. So, when should you take advantage of this option? We have put together a complete guide on when you should double down in Blackjack.
When Should I Double Down?
One of the hardest and the most important things in the game of blackjack is finding the balance between playing it safe and taking a risk. Indeed, this fine line is what separates the best from the rest. So, if you want to become a serious blackjack player and earn a few rupees when playing in online casinos in India, you will have to master the art of balance.
For example, many Indian players are either intimidated by doubling down, or they overdo it. Therefore, we created this quick guide with the intention of showing when to double down in a game of online blackjack.
What Does it Mean to Double Down?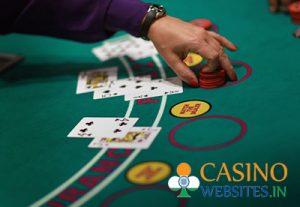 First of all, to avoid barking up the wrong tree, you need to know what we are talking about. So, doubling down is one of the essential betting options when playing blackjack. The basic concept of this move requires that the players place another bet, equal to the original wager, in exchange for an extra card. After receiving the card, the player cannot hit anymore. In other words, he or she must wait for the showdown against the dealer to see who wins the money.
In general, Indian online casinos allow this betting option at their tables. However, some may restrict doubling down on certain hands, so check the rules before joining in. Our friendly tip is to take a peek at our reviews section and make sure that the casino in question allows you to double down.
When Should You Double Down?
To be clear, doubling down is not advisable at all times. To clarify, you should make this move in certain instances, not with every hand you get. So, here is the breakdown of the situations in which it is best to double down when playing online blackjack:
Hard 9 vs. a weak upcard
Players should always double down if they have a hard 9 and the dealer is showing a low card (2 through 6). To clarify, the so-called hard 9 is a combination that does not include an Ace (for example, 2+7 or 3+6). The win percentage with doubling down on hard 9 is around 59%, which are decent odds in the game of blackjack. In case you have a soft 9, the best option is to stand.
Hard 10 or 11 vs. a weak upcard
In case they have a hard 10 or 11, players should always double down in the dealer's card is weak (2 through 6). Once again, this is a great position for maximizing profits. For instance, players will win 58% of hands if they double down on a 10 vs. 4. Likewise, for every 100 rupees wagered, players will win 48 if they double down on 11 vs. 2.
Soft 16 to 18 vs. a weak upcard
Players should always double down if they have an Ace + 5, 6, or 7 and the dealer is showing a low card (2 through 6). In those instances, the dealer is vulnerable and players should take advantage of their favorable position. By putting more money on the table, the payoffs could be higher in the end.
Why is Doubling Down so Important?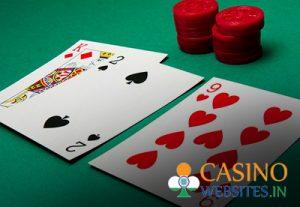 By now, you should have grasped the basics of doubling down. Also, you probably understand that this particular move can help you earn more rupees when playing blackjack. On top of that, when you double down – you immediately boost the excitement levels of the game.
Due to the fact that this betting decision is somewhat risky, the adrenaline levels rise as you make such bold moves when playing blackjack. Then again, it is imperative that you do not rely on intuition when playing this game in some of the online casinos in India. Instead, you should always follow the guidelines of the basic blackjack strategy.
100% up to
₹80,000
Multiple Bonuses!
Up to
₹100,000
+ 10 Free Spins
100% Up to
₹60,000
on Live Casino
150% up to
₹20,000
on Live Casino
Claim
₹10,000
on Live Casino
100% Up to
₹10,000
+50 FREE SPINS
Conclusion
---
Even though the rules may vary from one online casino to another, doubling down is a viable option in most Indian casinos. As such, players should make the most out of this possibility. In general, doubling down can make your profits twice as big, but only if you execute the move at the right time. So, make sure to check the dealer's card before doubling your wager.

Chaya
Head of Content
The wordsmith of the group, Chaya is busy enjoying her newfound passion for online betting. When she's happy, she would bet the ranch to plan and create killer content – the ones that urge you to place a bet. If things don't go the way she wants them to, she would constantly act like the world is about to end. We love how she can never decide between Kohli and Dhoni.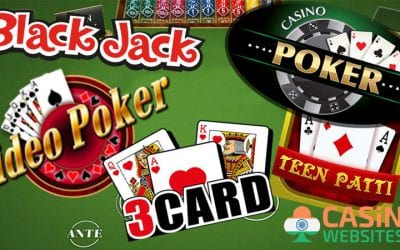 Casino card games offer an amazing mix of thrilling gameplay. And they come with the potential for big wins, as many of them have very high RTPs. Games like Blackjack, Baccarat, and Video Poker are among the most popular and they deserve a try!